We offer efficient car key cutting services at our local shop.
When you invest in a car, the seller or dealer might not provide you with enough keys for you and your family. Perhaps you want you, your partner, and your teenage child or other driving-age members of your household to have a key, plus an extra one in case someone misplaces theirs. Some dealerships can charge a lot for extra sets of keys, however, so you may think you're out of luck.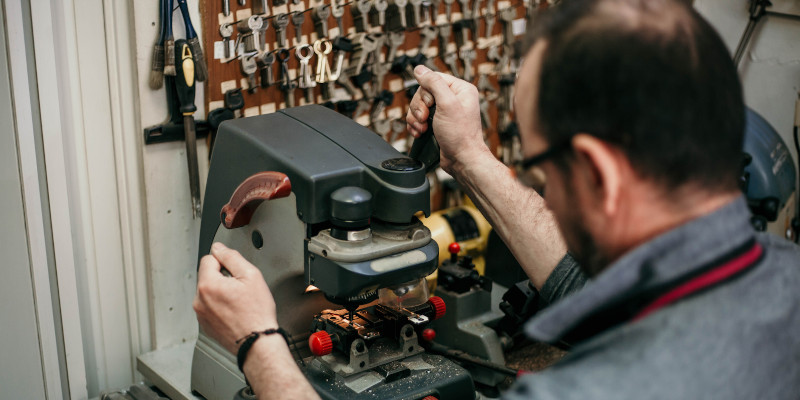 Fortunately, for those located around the Greenville, North Carolina area, you don't have to settle for just one or two sets of keys. When you visit our team at A. L. Odom Locksmiths, Inc., we can provide efficient car key cutting services right here at our local store.
Car key cutting involves duplicating the key to your car so that you can have a spare or an extra one for your needs. We're proud to have state-of-the-art car key cutting equipment that allows us to duplicate keys with fobs in addition to standard car keys. We'll be able to give you the car keys you need more efficiently and at a fairer price than what you would be charged at a car dealership.
If you have other issues with your car's security, our friendly team would be more than happy to help. Our other automotive locksmith services include car key replacement services, car lock-out assistance, and car key programming. No matter what kind of problem you're experiencing with your car, we're confident that we have the skills and expertise to find the right solution for you.
To learn more about our car key cutting services, just give us a call, or feel free to stop in our store anytime.
---
At A. L. Odom Locksmiths, Inc., we offer car key cutting services in Asheville, Hendersonville, Weaverville, Burnsville, Waynesville, Franklin, Greenville, Spartanburg, Fletcher, Arden, Marshall, Spruce Pine, Raleigh, Winston-Salem, and Buncombe County, North Carolina, as well as Newport and Knoxville, Tennessee.