We offer installation, replacement, maintenance, and repair of commercial door hardware.
The doors and windows used in commercial construction differ from those used on the residential side of the industry. Commercial-grade doors tend to be stronger and more durable, as they have to prevent unauthorized access while performing well through extensive use. Additionally, the hardware installed on commercial doors is especially durable and strong. However, if you have commercial door hardware that isn't meeting your needs or providing the level of security you desire for the space, our team at A.L. Locksmiths, Inc. can take care of this issue. We offer installation, replacement, maintenance, and repair of commercial door hardware.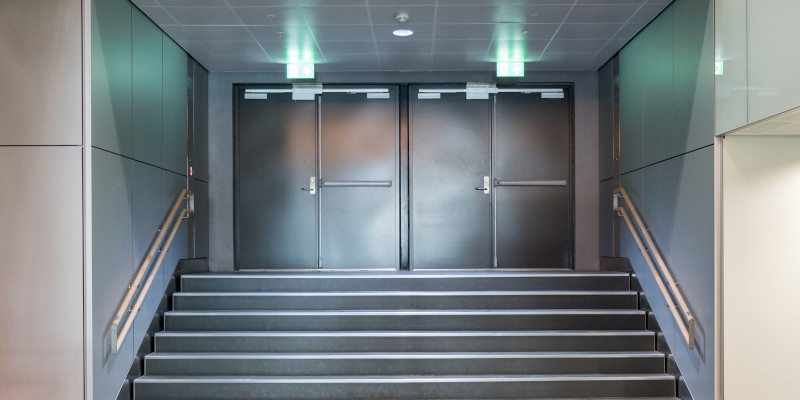 The commercial door hardware we install for our clients can stand up to potential threats, giving you the peace of mind of knowing that your facility is protected. We can install and replace hardware for clients located throughout Arden, North Carolina and much of the surrounding area. With years of experience and plenty of options available, we are confident in our abilities to exceed your expectations when it comes to properly securing your commercial structure.
You might be looking to add a commercial door closer, which is designed to automatically close a door after someone opens it. A panic bar is another good addition to a commercial facility, as it allows for a quick and immediate exit if an urgent situation arises. Another hardware element you might need is a high-security lock, which can enhance the safety of the building. For more information about commercial door hardware or to request a quote for service at your facility, contact us today.
---
At A. L. Odom Locksmiths, Inc., we install commercial door hardware in Asheville, Hendersonville, Weaverville, Burnsville, Waynesville, Franklin, Greenville, Spartanburg, Fletcher, Arden, Marshall, Spruce Pine, Raleigh, Winston-Salem, and Buncombe County, North Carolina, as well as Newport and Knoxville, Tennessee.