Turn to us for high-quality commercial door hardware, expertly installed.
Generally speaking, commercial doors have more heft than residential ones, so it stands to reason that you need high-quality commercial door hardware when installing them. In addition, since security is a critical factor, you may need specialized products such as high-security locks, door closers, or panic bars installed. At A. L. Odom Locksmiths, Inc., we service businesses located in Asheville, North Carolina and throughout Western North Carolina and Upstate South Carolina with commercial door hardware and other commercial locksmith needs.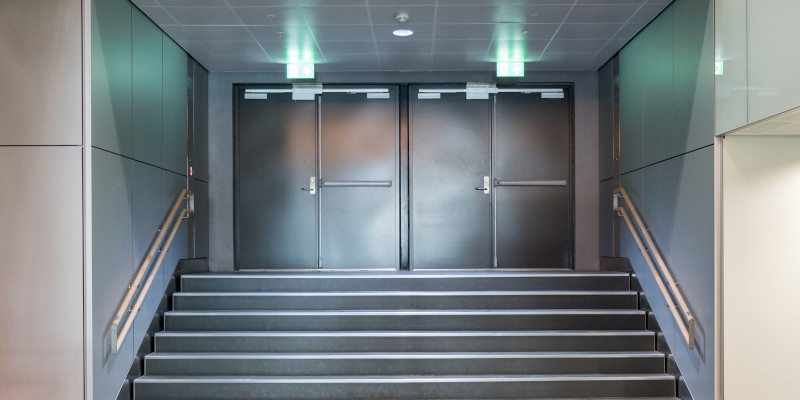 We understand the critical need for prompt service when you are having a problem with your commercial door hardware. If security or safety is a concern, don't hesitate to reach out to us day or night. Our commercial locksmith services are available 24/7 so that your business, inventory, and staff won't remain vulnerable any longer than is absolutely necessary.
We work with a variety of commercial businesses, as well as municipal, government, and industrial establishments. We can make recommendations for the best commercial door hardware for the project at hand so you can have peace of mind that access is limited to only authorized people and that your commercial doors will operate as intended day after day without fail.
If you have questions about commercial door hardware or require commercial locksmith services, don't hesitate to reach out to us. We look forward to being the master locksmith you turn to for upgrades, repairs, emergencies, electronic access services, master lock keys, industrial locks, and much more.
---
At A. L. Odom Locksmiths, Inc., we install commercial door hardware in Asheville, Hendersonville, Weaverville, Burnsville, Waynesville, Franklin, Greenville, Spartanburg, Fletcher, Arden, Marshall, Spruce Pine, Raleigh, Winston-Salem, and Buncombe County, North Carolina, as well as Newport and Knoxville, Tennessee.