We can provide you with a key copy for any purpose.
Most keys are made of a nickel-brass mix or pure brass, and they connect with the pins inside a lock to unlock it. Over time, the metal can wear out, making it more difficult to open the lock. If you find you have to jiggle your key to get the lock to open, you may need to have the key replaced. Keys can be copied, allowing you to get a new version of the key needed to unlock your door. You might also find yourself in need of a key copy to have a spare available or to give to someone who accesses your home on a regular basis.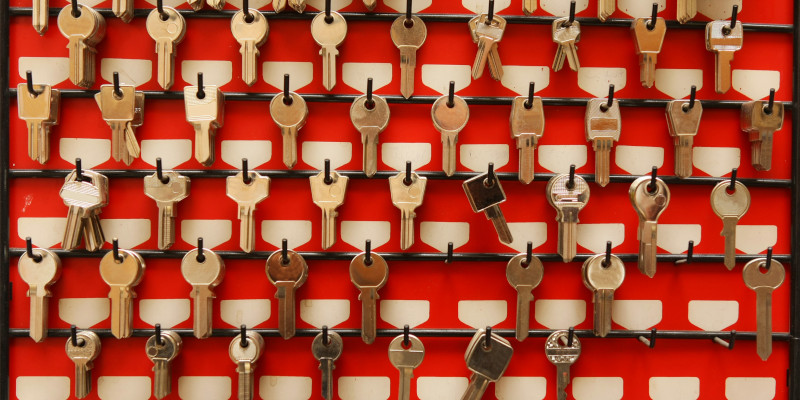 At A.L. Odom Locksmiths, Inc., we offer key copying services to those in the Spruce Pine, North Carolina area. Our business has been providing this and many other locksmith services to local clients for more than a decade. We can provide you with a key copy for any purpose. In addition to offering this service to homeowners who need additional keys made for their home locks, we also offer key copying services to commercial and industrial clients.
We also have the equipment needed to provide copies of automotive keys. Since automotive dealerships charge a fortune for the new digital and chip-based keys that turn vehicles on, you can take advantage of this service through us to save money and get the key you need faster. No matter type of key you need copied, you can count on our experienced in-house locksmiths at A.L. Odom Locksmiths, Inc.
---
At A. L. Odom Locksmiths, Inc., we create key copies for those in Asheville, Hendersonville, Weaverville, Burnsville, Waynesville, Franklin, Greenville, Spartanburg, Fletcher, Arden, Marshall, Spruce Pine, Raleigh, Winston-Salem, and Buncombe County, North Carolina, as well as Newport and Knoxville, Tennessee.