We can do more than just come to your rescue when you get locked out!
At A. L. Odom Locksmiths, Inc., we are your top source for locksmith services in the Arden, North Carolina area. Today's locksmith does much more than just come to the rescue when you're locked out! We can evaluate your existing hardware for proper operation and compliance with current safety codes, rekey your new home or office for greater safety and peace of mind, service antique locksets so your vintage house still looks vintage, service or open a safe, install access control systems, create and execute a master system for commercial or residential buildings, and much, much more.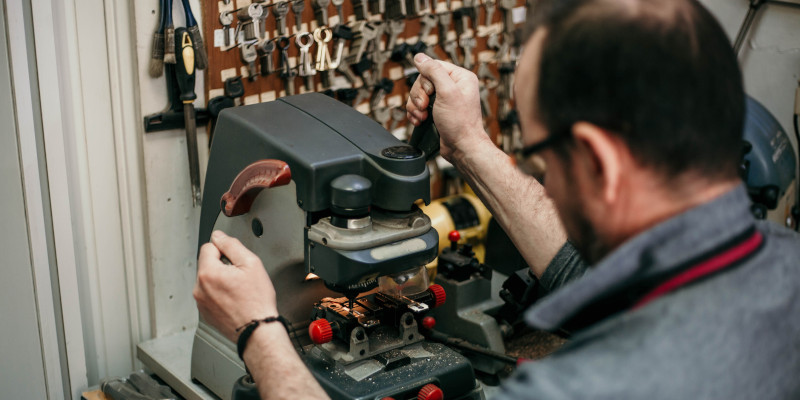 Out of concern for safety and security, many people today are opting for higher-security locksets than in the past. Features such as multiple locking mechanisms and a higher level of key control make our Mul-T-Lock and ASSA lines of high-security locks and keys the right choice for many businesses and homes. As part of our lineup of locksmith services, we offer a full range of high-security locksets and can precisely install them at any home or business.
At the same time, you can always call us when you're locked out of your home, business, or vehicle. We're a locksmith that responds quickly and promptly to lockout calls, and we are a trustworthy provider of these services.
Your satisfaction is and will always be our priority here at A. L. Odom Locksmiths, Inc. We'd love to hear from you, so contact us today or stop by our brick-and-mortar store if you have questions.
FAQs About Locksmith Services
Whether we're referring to your home, your business, or your vehicle, protecting your property is incredibly important, and we're the professionals you can trust to provide adequate protection. We understand that not everyone is familiar with locksmith services beyond typical lockout services, so we have chosen to answer some frequently asked questions below, so you can learn more about what we can do for you. If you have additional questions, feel free to reach out to us anytime.
What is re-keying and what are its benefits?
Re-keying involves altering a locking mechanism from within so that an old key will no longer work, but a new key will. It's usually the more practical option, since changing the locks is more of a hassle, not to mention more expensive. Re-keying is also one of the more common locksmith services for landlords or businesses because while they don't want past tenants or employees to be able to enter the premises with an old key copy, they also can't keep changing the locks over and over.
What makes a lock "high-security"?
There are many types of high-security locks that all work in different ways, so it's a very broad term. What they have in common is that they offer extra resistance to destructive attacks, bumping, off-site key duplication, or other entry techniques that would leave your property vulnerable to criminals. We offer several types of high-security locks and are happy to provide their installation as one of our locksmith services.
Can I get a duplicate key even if I lost the original?
Yes. Locksmiths like us have the skills and tools needed to create new keys for your locks even if you can't provide the original.
---
At A. L. Odom Locksmiths, Inc., we offer locksmith services for those in Asheville, Hendersonville, Weaverville, Burnsville, Waynesville, Franklin, Greenville, Spartanburg, Fletcher, Arden, Marshall, Spruce Pine, Raleigh, Winston-Salem, and Buncombe County, North Carolina, as well as Newport and Knoxville, Tennessee.