It is nice to work with a local locksmith who has roots in the area.
You might have noticed that it is difficult to find a local locksmith that not only provides on-site service for Burnsville, North Carolina, but also has a brick-and-mortar location to go to when you want to see products, such as smart home locks, panic bars, drop safes, electronic keypad locks, and more. At A. L. Odom Locksmiths, Inc., we are the only local locksmith with a storefront in Asheville, and we are happy to travel to surrounding communities to provide residential, commercial, and automotive locksmith services.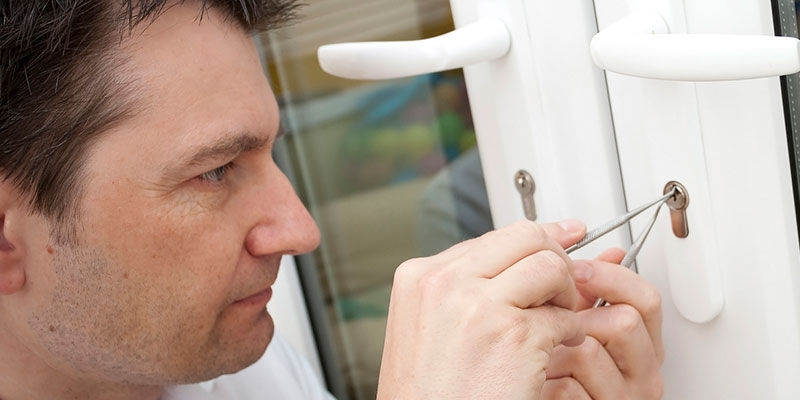 It is nice to work with a local locksmith that has roots in the area. As a family-owned and operated company, we live here just like you and truly care about our community and our neighbors. We believe that you need to have complete faith when hiring a locksmith because you want to know you have gotten the best answers for the security of your home or business. We don't just depend on our experience, as we also stay up to date on innovations in the industry, so we can always present you with the best solution for your situation.
As a full-service local locksmith, you can turn to us for car key replacement, car lock-out services, industrial locks, audit trail systems, high-security locks, keyless door lock systems, lock repair, lock re-keying, key cutting, commercial lock installation, residential lock installation, sliding door locks, safe repair, safe opening, safe delivery, and safe installation. If you need something we haven't already mentioned, don't hesitate to ask!
---
At A. L. Odom Locksmiths, Inc., our local locksmiths proudly serve Asheville, Hendersonville, Weaverville, Burnsville, Waynesville, Franklin, Greenville, Spartanburg, Fletcher, Arden, Marshall, Spruce Pine, Raleigh, Winston-Salem, and Buncombe County, North Carolina, as well as Newport and Knoxville, Tennessee.