We offer a wide variety of locksmith services in order to better serve you.
Do you have trouble hanging onto your keys? Keys are one of those items that seem to get up and walk away– especially when we are in a hurry to get out the door! Whether you need to upgrade the locks of your commercial property, have a safe that you can't remember the combination to, or need a car key replacement made, we here at A. L. Odom Locksmiths, Inc. have a variety of locksmith services that can solve all of your locksmith needs in the Hendersonville, North Carolina area.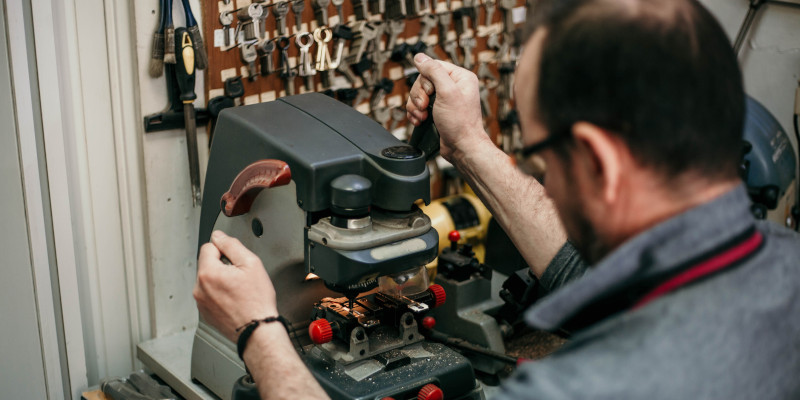 We have a huge variety of locksmith services here at A. L. Odom Locksmiths, Inc. that we offer to our clients. We do everything from 24-hour commercial locksmith services such as installation of digital locks to helping people get into their cars when they need it. We also do things like lock installation, lock rekeying, lock replacement, safe installation, delivery and other safe services, and even electronic access control for our commercial customers. Our locksmith services are as varied as the needs of our customers, and we make sure we are experienced and up-to-date on every important change out there so that we are better able to serve you.
Finding an experienced, qualified and professional locksmith who can help you with all your different locksmith services isn't always easy, but here at A. L. Odom Locksmiths, Inc,. you will find that we can help you with whatever you need. If you have questions about our locksmith services or would like to know if we offer a specific service, please contact us today. We would be happy to talk with you.
---
At A. L. Odom Locksmiths, Inc., we offer locksmith services for those in Asheville, Hendersonville, Weaverville, Burnsville, Waynesville, Franklin, Greenville, Spartanburg, Fletcher, Arden, Marshall, Spruce Pine, Raleigh, Winston-Salem, and Buncombe County, North Carolina, as well as Newport and Knoxville, Tennessee.