Get quality locks installed by our committed locksmiths.
The locks at your home or business are your first line of defense against intruders. If your locks are broken, missing, or altogether nonfunctional, anyone can gain access to your living or working areas at any time. If you are worried about the reliability of your home or business' locks, your next call should be to us at A. L. Odom Locksmiths, Inc. With our locksmith installation services, we can successfully install new locks at your location and even set up you with a new set of keys.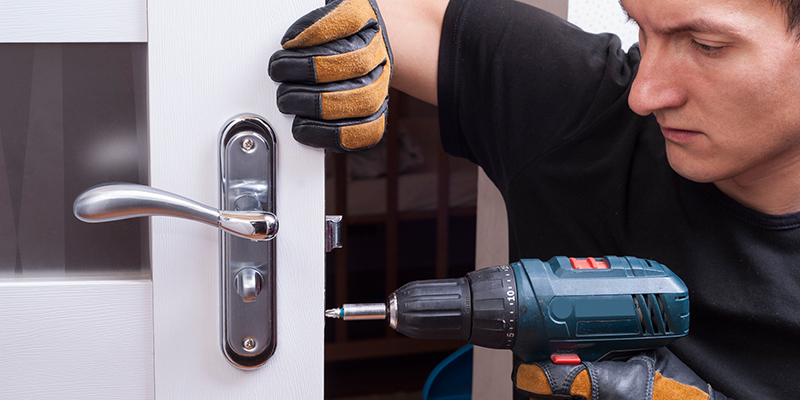 We always have the right tools and equipment on hand to take care of all lock installation projects, no matter their size and scope. We also do fresh lock installs, meaning we can install a lock and key system on a door that has yet to have locks installed. Additionally, we offer many different types of security locking systems you can enhance your doors with. For example, for your home, we can add high-security or pick-resistant locks to your doors. For commercial locations, we can install panic bars or door closers as part of the lock installation process.
We're the preferred provider of locksmith installation services in the Spruce Pine, North Carolina area because we offer high-quality services, quick response times, and exceptional workmanship backed by years of experience. Schedule your lock installation today by contacting us directly at A. L. Odom Locksmiths, Inc.
---
At A. L. Odom Locksmiths, Inc., we offer locksmith installation services for those in Asheville, Hendersonville, Weaverville, Burnsville, Waynesville, Franklin, Greenville, Spartanburg, Fletcher, Arden, Marshall, Spruce Pine, Raleigh, Winston-Salem, and Buncombe County, North Carolina, as well as Newport and Knoxville, Tennessee.