Call us when you get locked out!
Unexpected situations happen all the time, and although you can't always plan for when they'll happen, you can determine what you'll do beforehand. You can't go wrong with having an emergency locksmith in your mind for those cases where you get locked out or have another problem with your locks.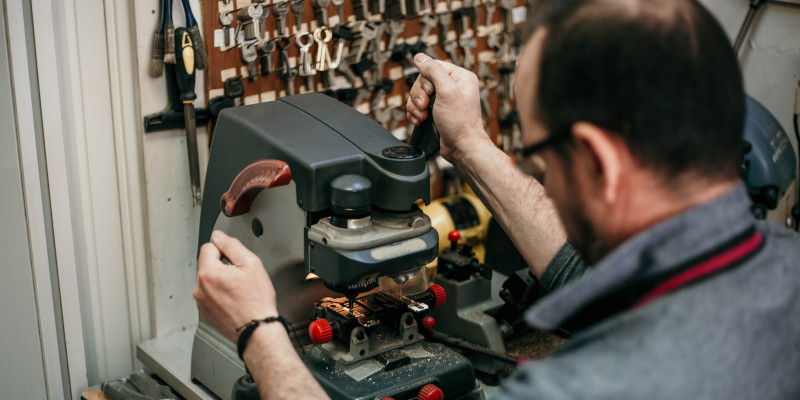 At A. L. Odom Locksmiths, Inc., we're an emergency locksmith here in the Asheville, North Carolina area. Whether you get locked out of your car, your home, or your business, we'll respond quickly, so you can get back to your day. Our locksmiths are professional, friendly, and ready and waiting to help you out when there's something wrong with your locks.
As an emergency locksmith, we don't just do lockouts. If one of your locks ever gets broken or you lose your key, both of these situations count as an emergency. Call us, and we can fix your broken lock or make you a new key, so you don't have to worry about your safety or your security at home or at work.
Our goal as your emergency locksmith is to provide peace of mind. Even if you don't need a locksmith right now, keep us in mind for those inevitable times when you'll need fast help with your locks and keys.
Save our phone number in your phone so the next time you need an emergency locksmith, you'll know exactly who to call. To learn more about our services, our service area, or why you should choose us as your locksmith, contact us today!
---
At A. L. Odom Locksmiths, Inc., our emergency locksmiths proudly serve Asheville, Hendersonville, Weaverville, Burnsville, Waynesville, Franklin, Greenville, Spartanburg, Fletcher, Arden, Marshall, Spruce Pine, Raleigh, Winston-Salem, and Buncombe County, North Carolina, as well as Newport and Knoxville, Tennessee.