We can do more than just come to your rescue when you get locked out!
At A. L. Odom Locksmiths, Inc., we are your top source for locksmith services in the Asheville, North Carolina area. Today's locksmith does much more than just come to the rescue when you're locked out! We can evaluate your existing hardware for proper operation and compliance with current safety codes, rekey your new home or office for greater safety and peace of mind, service antique locksets so your vintage house still looks vintage, service or open a safe, install access control systems, create and execute a master system for commercial or residential buildings, and much, much more.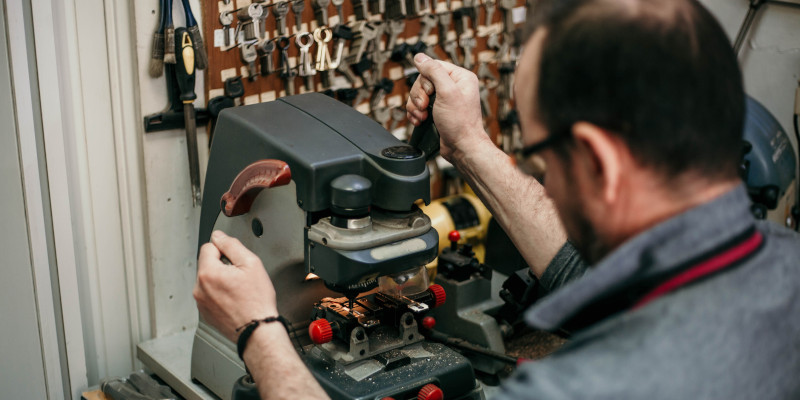 Out of concern for safety and security, many people today are opting for higher-security locksets than in the past. Features such as multiple locking mechanisms and a higher level of key control make our Mul-T-Lock and ASSA lines of high-security locks and keys the right choice for many businesses and homes. As part of our lineup of locksmith services, we offer a full range of high-security locksets and can precisely install them at any home or business.
At the same time, you can always call us when you're locked out of your home, business, or vehicle. We're a locksmith that responds quickly and promptly to lockout calls, and we are a trustworthy provider of these services.
Your satisfaction is and will always be our priority here at A. L. Odom Locksmiths, Inc. We'd love to hear from you, so contact us today or stop by our brick-and-mortar store if you have questions.
---
At A. L. Odom Locksmiths, Inc., we offer locksmith services for those in Asheville, Hendersonville, Weaverville, Burnsville, Waynesville, Franklin, Greenville, Spartanburg, Fletcher, Arden, Marshall, Spruce Pine, Raleigh, Winston-Salem, and Buncombe County, North Carolina, as well as Newport and Knoxville, Tennessee.