Your business's lock system is the first line of defense in protecting against unwanted visitors. When choosing who to hire as your commercial locksmith, you want to make sure they have the expertise and services to fit your needs. If you own a commercial property that needs safeguarding, here are four questions you'll want to ask a locksmith before hiring them: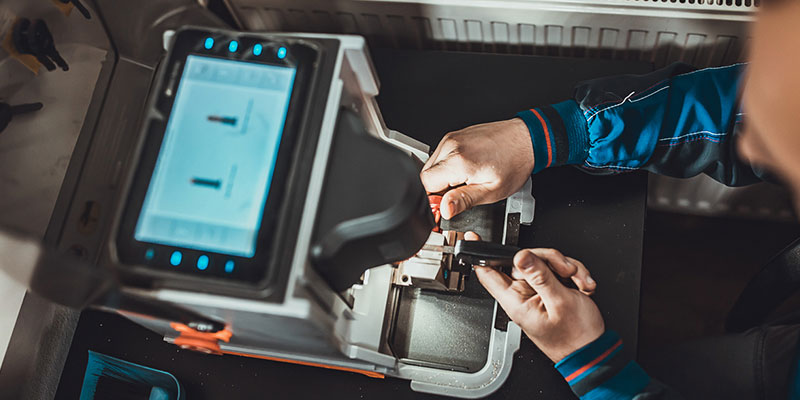 What's your experience in the industry? A good place to start when getting to know your commercial locksmith is learning about their history as a company and if they have any references or credentials that can testify to the quality of their work.
Where are you located? Safety and protection are top priorities in any business, and when this is compromised due to a break-in or other mishap, you want your security problems solved as quickly and thoroughly as possible. In times of emergency, you'll want to guarantee your commercial locksmith can get to your property and fix any issues soon after they arise.
What range of services do you offer? You want to have peace of mind that your commercial locksmith can assist with the full scope of your needs. Get an idea of what types of services they offer and if they specialize in anything in particular — for example, offering installation and repair of commercial security equipment, audit trail systems, safes, and panic bars.
Do your services incorporate technology? In these modern times, the locksmith industry is becoming more and more digitized to allow an effortless, efficient experience for customers. Inquire about whether your commercial locksmith offers services that support electronic, keyless, or digital locks.