Our team at A. L. Odom Locksmiths, Inc. is committed to helping you keep your business secure, and we offer a variety of options and services to help you do that. An increasingly popular security tool for businesses is digital locks, which are accessed using various technological means rather than with individual physical keys. In this article, our team will go over a few things to consider to decide whether digital locks are right for your facility.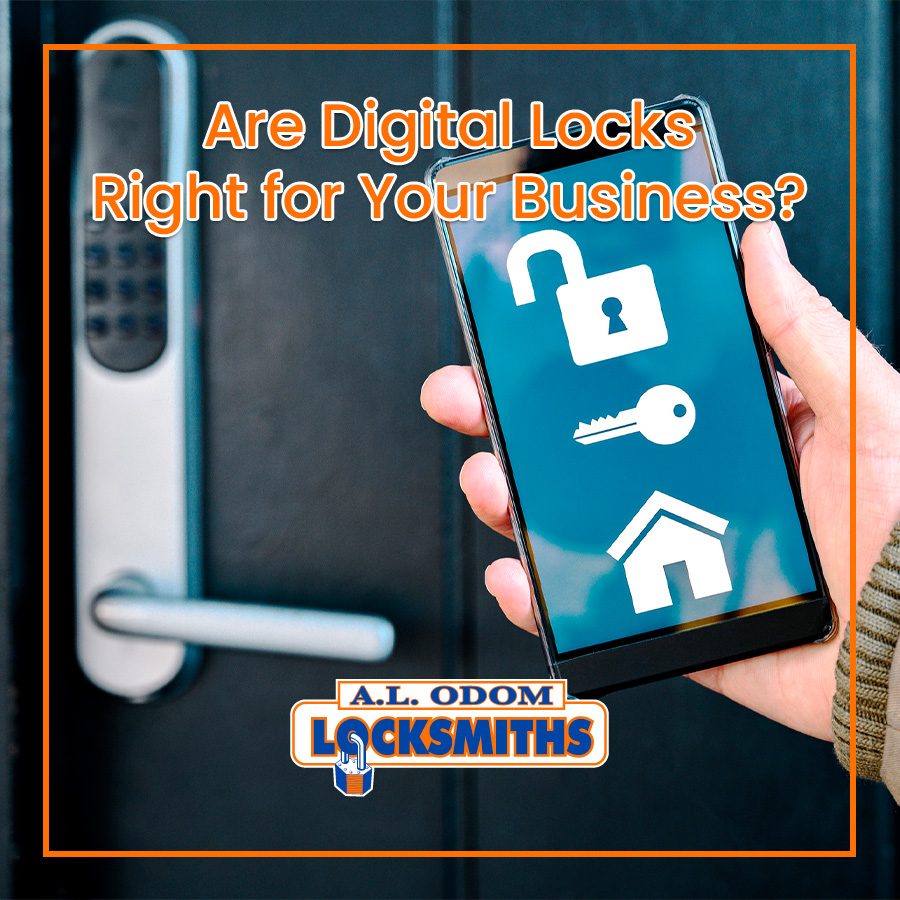 Convenience – One of the main advantages of using digital locks is that they allow for keyless entry, offering you greater convenience and saving you from every having to fish for your key again. In addition, because there are no physical keys required, you'll never have to get a lock re-keyed when one goes missing but can instead simply set a new passcode or update the security protocols.
Remote Access – Many of the digital locks that our team offers also come with remote viewing and access capabilities. As an example of how this is useful, consider that you will be able to check the view of your business' entrances from your phone whenever you need to, and will be able to open the doors to delivery workers even when you aren't physically at the facility.
Security – Lastly, digital locks can be a great asset for your business' security, as they are resistant to picking as a method of forced entry. In addition, as we mentioned above, many include recording capabilities to monitor who comes to the door and when, allowing you to check for any suspicious behavior and act accordingly.