We always encourage keeping your locks and security system up to date. If you have recently scheduled a locksmith service with us at A. L. Odom Locksmiths, Inc. you are on your way to a safer home. So how do you prepare for our arrival? Here are some tips to prepare for your locksmith services.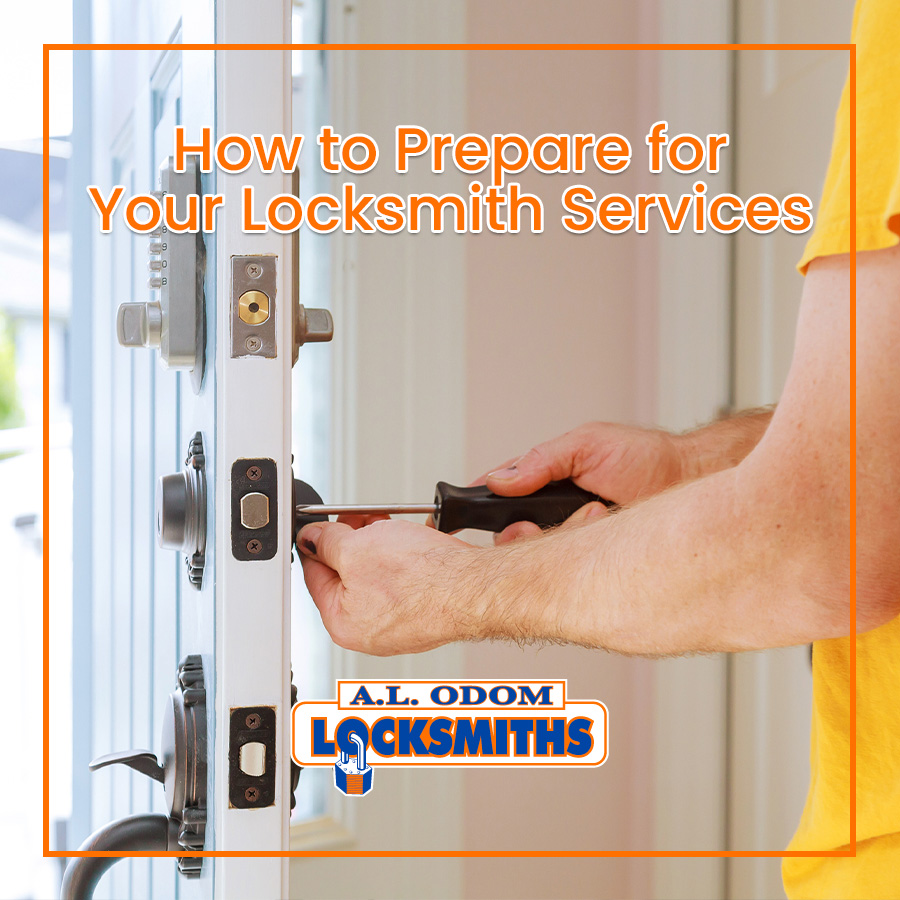 Check Your Locks – In preparation for your locksmith services, check all the locks in your home and identify which ones need to be repaired or replaced.
Confirm Brands – While you are checking your locks, confirm which brands they are and determine if you would like to keep using the same brand or request a new one. Then, contact us at L. Odom Locksmiths, Inc. and let us know. This way, when our locksmiths arrive, they have on hand what you requested.
Confirm Services – It's always a good idea to confirm your services. This is an excellent time to go through your home and determine what you need to keep your home safe, whether it be replacing your locks, adding window locks, or any other miscellaneous safety features that we provide.
Have Your Keys On-Hand – When preparing for your locksmith services, make sure you have all your keys gathered and on-hand. This will save time if you are having a rekeying or repair service.
We hope this guide has helped you prepare for you locksmith services. If you follow these guidelines it will ensure that our locksmiths can work efficiently to keep you home safe. If you have any questions regarding our locksmith services, please contact us at A. L. Odom Locksmiths, Inc. today.