Locksmith services include more than getting you back into your car or home when you accidentally lock yourself out. The importance of locksmith services may not occur to you until you are in the unfortunate situation where you can't get into your home or car, and knowing where to turn in these situations is a great idea.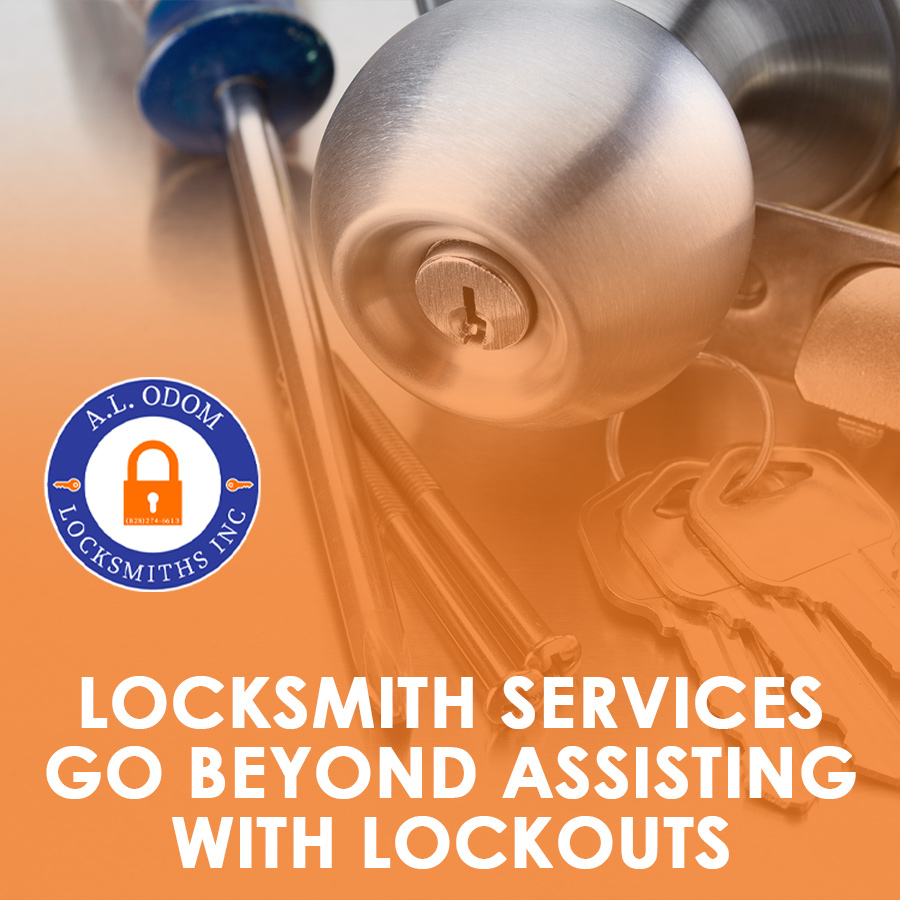 Beyond regaining access following a lockout situation, locksmith services are also available to secure and protect your home and commercial properties. A locksmith is well-trained in many different types of locks and can professionally install and repair locks, security systems, and safes, and they are also adept with the newer technology of Wi-Fi, digital, card swipe, and electronic access locks. Regarding commercial spaces, locksmiths can also offer master key systems so that you can gain access to any area of your building with only one key– no more carrying around a key for each door!
At A. L. Odom Locksmiths, Inc., we offer locksmith services in the Asheville, North Carolina area. We have been serving the area since 2004 and are the only brick-and-mortar locksmith in the city. Our team knows the importance of securing your property and will bring our expertise to each job. With our lockout service, we can usually complete the job the same day, and we offer 24/7 service for our commercial clients.
If you are looking for superior locksmith services in the area with exceptional customer service, reach out to us. We are efficient and professional, and we use high-quality products to protect your space. Give us a call with any questions or to schedule services with our team today!