Here at A. L. Odom Locksmiths, Inc., we know your business is important to you and that you want to make it the best it can be. Whether it's to install new locks or for a lock-out emergency, at some point in the course of operating your business, you'll find yourself in need of a commercial locksmith. Our team wants to help you get the best service for your facilities, so in this article, we'll be going over some key qualities of a reliable commercial locksmith.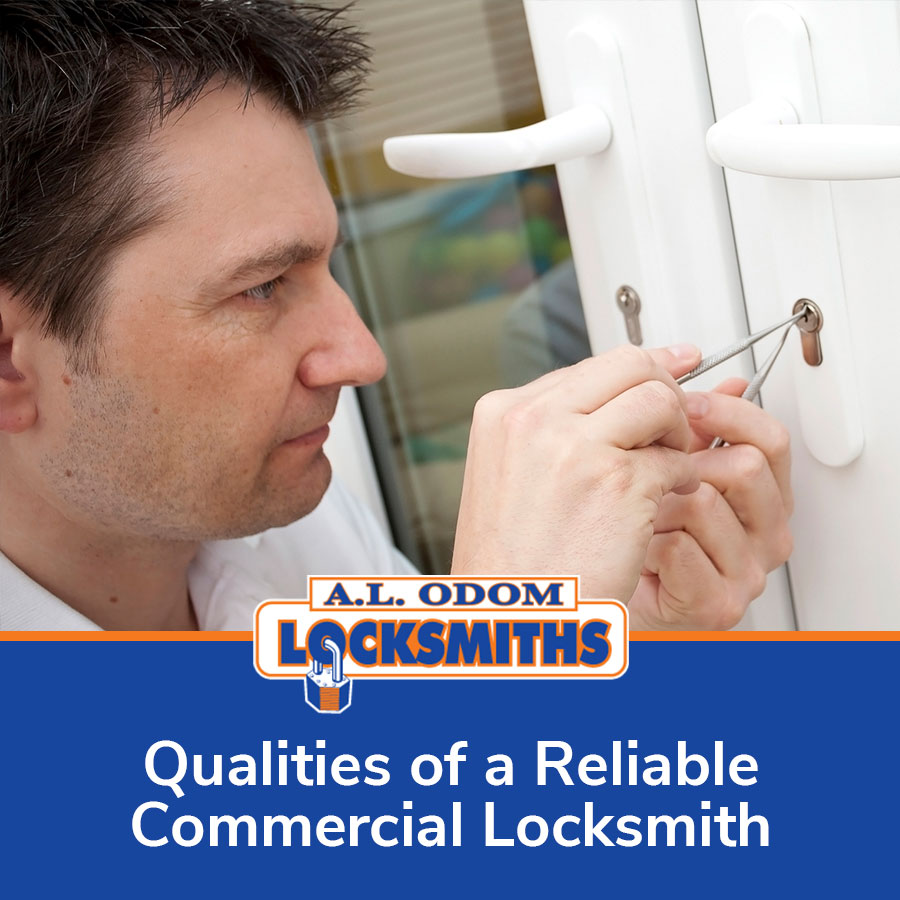 Training and Experience- The first thing to look into when searching for a commercial locksmith is their level of training and experience. Your facility's locks are a key element of its security, so it's important to make sure the team you hire can do the job effectively. Ask prospective candidates about where they received their training, and look into the institution to make sure it's legitimate. In addition, ask about how long the locksmith has been in the business–the more experience, the better. We at A. L. Odom Locksmiths, Inc. have been in the business for 15 years, so you know that you are in good hands with us.
Insurance Coverage- Another thing you should look for in a commercial locksmith is insurance coverage. Installing locks and cutting keys is a physical job that has a certain level of risk involved, so it's important that your locksmith have insurance coverage to protect you in the event that anything is damaged or someone is injured during the course of the work.
Reputation- The third thing that we recommend looking for in a commercial locksmith is a solid reputation in your community. A favorable community reputation is evidence of investment in that community and dedication to the customer base there, and is always a good sign. We at A. L. Odom Locksmiths, Inc. have been proudly serving the Asheville, North Carolina area as its only brick-and-mortar locksmith for the past 15 years, so you can rest assured that we will take the best care of you and your business.