Owning a business is often complicated for several reasons. The sheer logistics of figuring out how to keep employees and customers happy at the same time can be stressful to say the least. When you throw security measures into the mix, it can be even more challenging! A commercial locksmith can help you fix some of your most important security issues for your business amongst other things, such as:
Re-keying locks
Installing panic bars
Lockout services
File cabinets
Safes
Master key system installation
Door closers
I/C core
Installation of new locks
Installation and repairs of commercial doors
Installation and repairs of metal doors
Mortise systems
And more!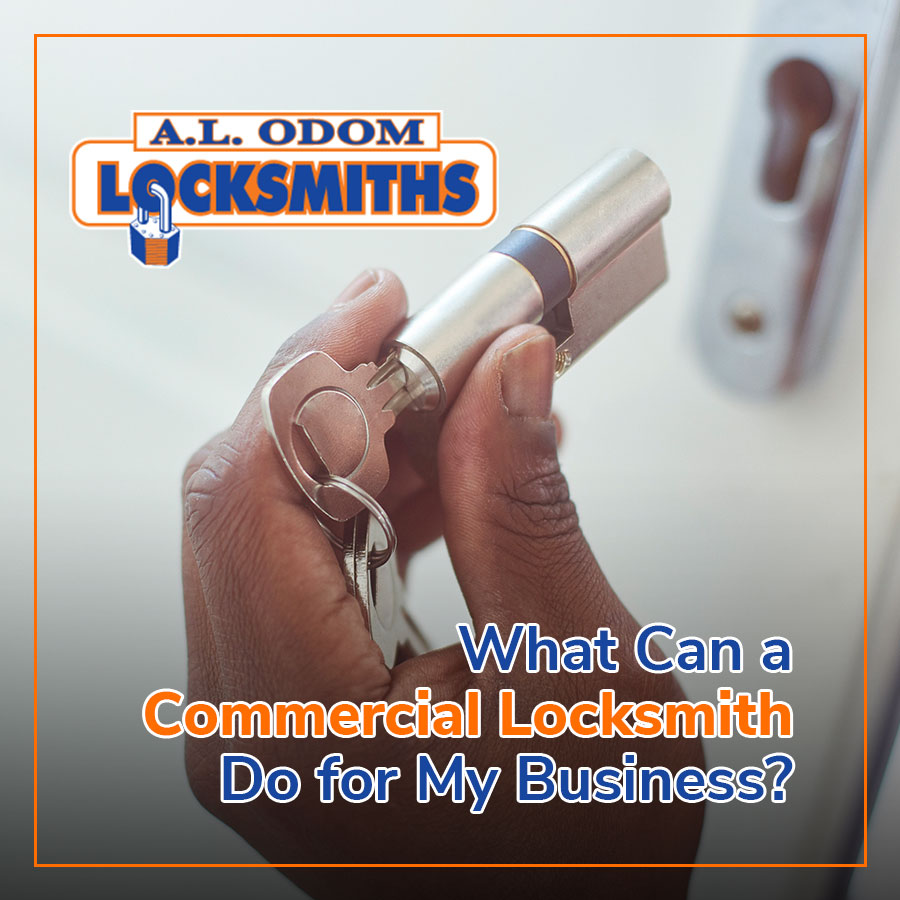 Working with a commercial locksmith means you can get insight into areas that could be more or better secured from security experts who have the tools and knowledge to help you. Even if your business doesn't handle sensitive materials or deal with a lot of private information, your business information, products and even the property itself can still be vulnerable without your basic forms of security.
In addition to making your business safer with the right security techniques from a commercial locksmith, it can also be helpful to your employees knowing that there are security measures in place that will help protect them while they are at work. When an employee feels that they are valued and safe at work, you will have more loyal employees who are less apt to leave.
If you are looking for more information regarding a commercial locksmith and the services that we offer here at A. L. Odom Locksmiths, Inc., we would love to talk with you further. Please give us a call today to learn more about what we can do for your business.