If you own a commercial property and are aiming to optimize the safety of your building, you may be in the market for a door closer. These hardware pieces are credited with saving lives in the event of fire. Here's what you'll want to know about door closers: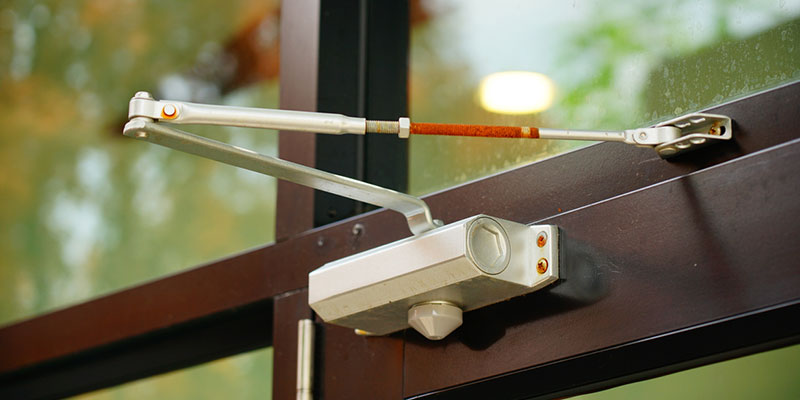 What are door closers? Door closers are devices that latch onto the top or frame of a door and were created to automatically or mechanically shut and seal doors in a controlled way. Door closers are particularly useful in the event of a fire as they can contain the blaze to certain rooms and not allow the fire to spread.
Why are door closers important? Door closers have the ability to mitigate smoke and fires because they reduce the amount of oxygen the flame can access and prevent it from entering and destroying more areas of a building. They are most effective in stairwells, corridors, and hallways because this is often where emergency routes are located, and those routes are important to preserve during crisis situations.

What types of door closers are available? Door closers can be purchased in a variety of price points, styles, and designs and are able to function on both manual and automatic doors. The most common type of door closers are surface-mounted door closers. These items can be fitted to a range of doors and are versatile in their aesthetic and function as well as opening and closing force. Other door closer options include concealed in-frame closers, concealed in-floor door closers, and concealed in-door closers.