Here at A. L. Odom Locksmiths, Inc., we know your business is important to you, and we want to help you keep it secure. When it comes to maintaining your business' security, it's always a good idea to have a reliable 24-hour commercial locksmith on call. In this article, we'll outline some of the reasons that you should form a relationship with an emergency locksmith as soon as possible.

Keep the Premises Secure- One reason to have a 24-hour commercial locksmith on call is to keep your business facilities secure. In the event of a break-in, you shouldn't have to wait for the local locksmith shop open before you can secure your business. With a 24-hour service provider, you can call to have your locks replaced or rekeyed as soon as you know that an intrusion has happened.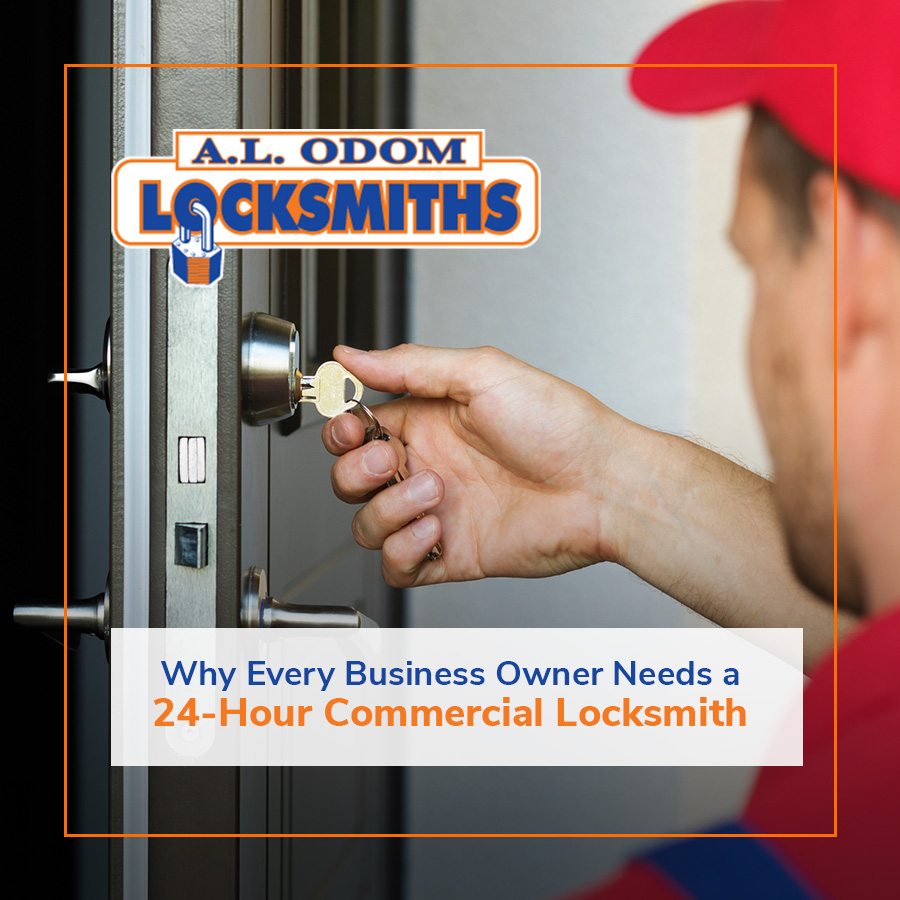 Keep Your Team Safe- Another instance in which you probably want to rekey your locks in a hurry is when a former employee has left on unfavorable terms with your company. If you've had to fire someone and that employee reacted with anger or threats, we at A. L. Odom Locksmiths, Inc. recommend that you preemptively cut off their access to the building rather than gamble with the safety of your property and other team members. A 24-hour commercial locksmith can change the locks or access system as soon as possible to maintain the security of your location and your employees.
Get You Back Inside- Another reason you might need to call a 24-hour commercial locksmith is if you find yourself locked out of the building. Even if you are careful to always keep your keys with you, it's still possible that you may one day leave them inside while the door locks behind you. If this happens, there's no need to beat yourself up about it–instead, call our team at A. L. Odom Locksmiths, Inc. to get you back inside as soon as possible.