We're proud to be your reliable residential locksmith.
There are a wide variety of reasons why you should have a residential locksmith on your side. For instance, if you accidentally lock yourself out of your house or car, a residential locksmith will be able to swiftly arrive on the scene and help you out. If you need to duplicate a key to your home or apartment, a residential locksmith can create a new one for you using state-of-the-art equipment. If you need to change the locks on your home, a residential locksmith can help you select the right ones for your needs.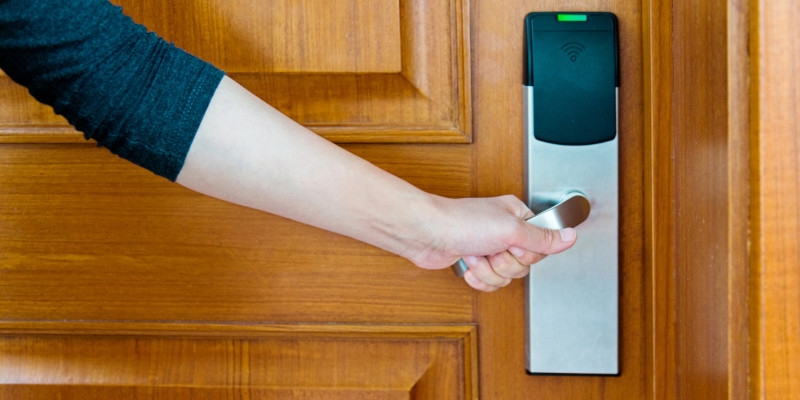 Here at A. L. Odom Locksmiths, Inc., our experienced team is proud to serve the community members of Arden, North Carolina with all their security needs. As the only brick-and-mortar locksmith store in the area, you can count on us to deliver the efficient, high-quality locksmith services you need.
Through our years of experience, we have gained numerous skills that come in handy as a residential locksmith. We can assist you with repairing or replacing your door locks, including smart lock technologies, rekeying your locks, creating duplicate keys, repairing keys, and providing solutions for keyless entry options. We're committed to helping you keep your home or apartment safe and secure however we can, and this also extends to your valuables. Our experts can help you select the right safe for your belongings, assist you if you lose the key to your safe, and so much more.
If you find yourself in need of a reliable locksmith, look no further than our trustworthy team. Contact us today or visit us in-store for more information.
---
Residential Locksmith in Asheville, NC
Residential Locksmith in Burnsville, NC
Residential Locksmith in Franklin, NC
Residential Locksmith in Waynesville, NC
Similar Services We Offer: