As a full-service residential locksmith, we offer comprehensive services you can trust.
It might seem like you wouldn't need a residential locksmith for much more than occasionally changing the lock on your home or helping you if you've accidentally gotten locked out. At A. L. Odom Locksmiths, Inc., we want you to know that as a full-service locksmith serving the Burnsville, North Carolina area, we can do those things, but a whole lot more!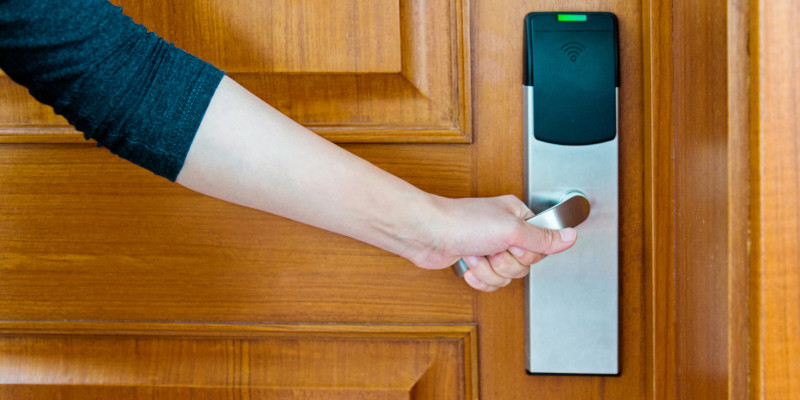 While we recommend changing the locks on a house when you first purchase it, you should also consider doing so whenever you feel there is the chance that someone else could have a duplicate key. If you misplaced the key, lent it to a neighbor to watch your house while on vacation, changed childcare or housekeepers, inadvertently left it on your keyring when getting your vehicle serviced, or otherwise didn't have your house key kept secure, it isn't a bad idea to get it done. This is also a good time to have us access the quality of your door locks to see if an upgrade to pick-resistant locks or other high-security locks would provide better security and peace of mind.
As a full-service residential locksmith, we can also assist you if your door locks have become damaged in some way or if you need us to extract a broken key. Our expertise means that even vintage locks can usually be repaired so you can maintain the appearance of your historic home. We also offer safe services, including delivery, installation, and opening.
If you would like to know more about what a residential locksmith can do for you, don't hesitate to reach out to us. You can stop by our showroom in Asheville or schedule an appointment for on-site service. Call today to learn more.
---
At A. L. Odom Locksmiths, Inc., our residential locksmiths proudly serve Asheville, Hendersonville, Weaverville, Burnsville, Waynesville, Franklin, Greenville, Spartanburg, Fletcher, Arden, Marshall, Spruce Pine, Raleigh, Winston-Salem, and Buncombe County, North Carolina, as well as Newport and Knoxville, Tennessee.