We have the proper tools and expertise to install, repair, or replace door locks.
Although the security industry has seen significant advancements over the years, door locks are still one of the best ways to keep your home or business safe. A locked door is a simple and highly effective deterrent for potential thieves and intruders. Nonetheless, if you want enhanced security, it's worth looking at all your options for door locks. Here at A.L. Odom Locksmiths, Inc., we have served clients located in and around Asheville, North Carolina for several years, providing the best security solutions available. We work with anyone who wants to protect themselves and their properties from the risk of unauthorized access.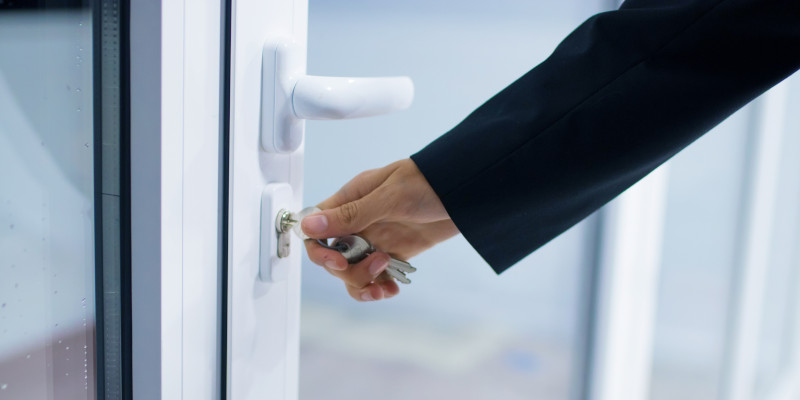 Our selection of door locks is expansive, ensuring that we have the perfect solution for every client. If you currently have damaged or broken locks, we can repair or replace them to provide you with that first essential layer of building security. If you want to further enhance your security plan, we can also provide high-security locks or advanced units that incorporate modern technology. No matter your needs, we always have the equipment and tools on hand to take care of the installation, replacement, or repair of your door locks.
We work with both residential and commercial clients to provide door locks and other locksmith services. If you want to make your commercial location even more secure, we can install door closers, panic bars, and other additions when replacing or installing new locks. Don't hesitate to reach out to us for any needs that may arise around the safety and security of your home or business.
---
At A. L. Odom Locksmiths, Inc., we install door locks in Asheville, Hendersonville, Weaverville, Burnsville, Waynesville, Franklin, Greenville, Spartanburg, Fletcher, Arden, Marshall, Spruce Pine, Raleigh, Winston-Salem, and Buncombe County, North Carolina, as well as Newport and Knoxville, Tennessee.
Similar Services We Offer: