Gain peace of mind by trusting us with your door lock replacement.
Your home should be where you feel most comfortable, so keeping it secure is essential. One of the easiest and most effective security measures is by using door locks, but over time, they can wear out and need to be replaced. Here at A. L. Odom Locksmiths, Inc., we can help by providing door lock replacement services to ensuring you and your family can have greater peace of mind. Continue reading to learn more about why you might need a door lock replacement in the Asheville, North Carolina area.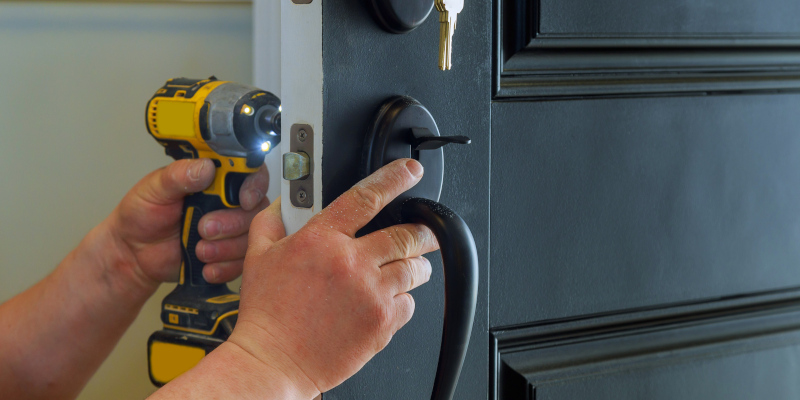 Daily use wears down door locks, just like any other mechanical part. When you repeatedly turn the key and engage the lock mechanism, the components inside can slowly break down. As locks age, they become easier to break, decreasing your home's safety. Our team can help you gain the security you need by assessing your locks and offering more effective door lock replacement options.
You might also need a door lock replacement if you lost your keys. Not knowing where your keys are is a significant stressor that you won't want to live with for long. When you've looked all over the house and still can't find them, contact our team for help. We can quickly offer assistance so you can sleep easier.
If your locks are older, you may want a door lock replacement with more modern features, like an electronic smart lock or a door with more security features. These locks usually allow for keyless entry or remote access control to give your home an extra layer of security. Additionally, when you move into a new home, you should schedule a door lock replacement service to ensure no one else can enter your new home.
Contact our team in the Asheville area today to evaluate the locks at your home and see if a door lock replacement is right for your needs.
---
At A. L. Odom Locksmiths, Inc., we offer door lock replacement services in Asheville, Hendersonville, Weaverville, Burnsville, Waynesville, Franklin, Greenville, Spartanburg, Fletcher, Arden, Marshall, Spruce Pine, Raleigh, Winston-Salem, and Buncombe County, North Carolina, as well as Newport and Knoxville, Tennessee.