We'll help you maintain security with new front door locks.
Your front door is the main entrance to your home, so it's essential to have one with both the style and the security features you want. Front door locks play a big part in protecting your home, so it's critical to make sure your locks work as they should. Here at A. L. Odom Locksmiths, Inc., we help Asheville, North Carolina homeowners with their front door locks by providing repairs or upgrading them to more secure options.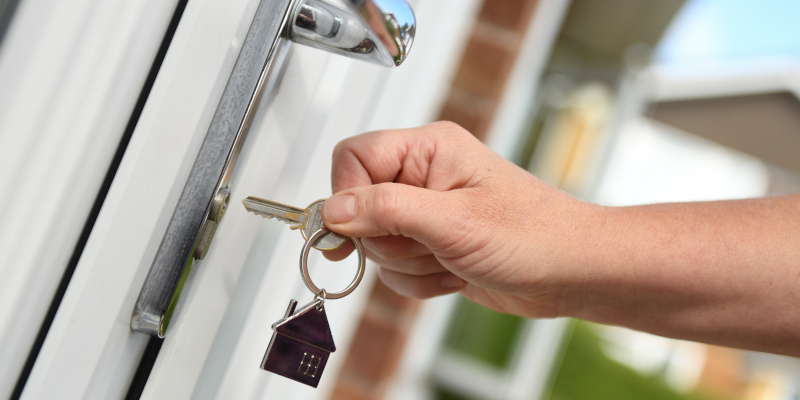 Front door locks with deadbolts can undoubtedly provide reliable protection, but smart front door locks are also becoming increasingly popular since they are easy to use and have high-tech security features. These features even let you control them from afar with an app on your phone, letting people in without a key and giving guests temporary access if needed.
If you choose our locksmiths to help with your front door locks, the first thing we'll do is evaluate their current condition. Then, we'll provide repairs if they're needed, or we can discuss new front door lock options to best suit your needs. We'll make sure to keep both your budget and style preferences in mind when suggesting specific options.
Once you've settled on front door locks that meet your needs, we will install them and provide you with any maintenance suggestions to ensure your new locks last a long time. This can be as simple as lubricating the lock every so often or checking for screws or bolts that are loose.
If you need new front door locks in the Asheville area, whether it's due to a safety issue or you want to upgrade, contact our team to help. We'll use the latest tools, technology, and products to give you and your family the security you deserve.
---
At A. L. Odom Locksmiths, Inc., we install front door locks in Asheville, Hendersonville, Weaverville, Burnsville, Waynesville, Franklin, Greenville, Spartanburg, Fletcher, Arden, Marshall, Spruce Pine, Raleigh, Winston-Salem, and Buncombe County, North Carolina, as well as Newport and Knoxville, Tennessee.