Our team can expertly install and repair mortise lock systems.
Although modern technology offers a variety of new locking systems, the mortise lock system is still used in many homes. Here at A. L. Odom Locksmiths, Inc., we offer installation, maintenance, and repair services for all kinds of lock systems throughout the Asheville, North Carolina region. The mortise lock system is just one of our many areas of expertise, and we'd be honored to help you keep your system in great condition.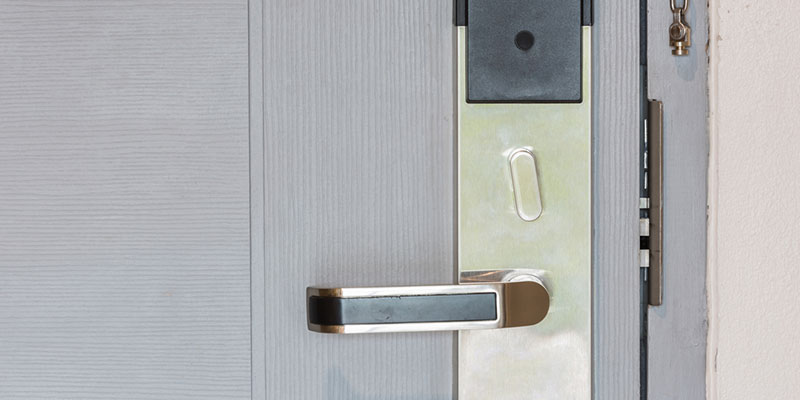 The mortise lock system is a door lock that fits into a pocket, or "mortise," cut into the edge of a door. This makes it different from other types of locks, such as surface-mounted cylinder locks. The mortise lock system is made up of several essential parts, including:
Lock Body. This is where most of the locking machinery is located, and it's fitted into the mortise of a door.
Mortise Cylinder. This is the part of the lock where the key is inserted.
Latch bolt. The latch bolt is a bolt held in place by a spring when the lock is not used. When the door is shut, the latch bolt goes through the door and into the strike plate. This keeps the door from opening again.
Deadbolt. Many mortise lock systems have a deadbolt and a latch bolt for extra security. The deadbolt is a strong bolt that goes further into the door frame, making it harder to open the door by force.
Strikes. Strikes are metal plates that are attached to the doorframe. When the door is closed, the latch bolt and lock connect with these plates, holding the door in place.
The mortise lock system has been used for a long time because it has both a latch bolt and a deadbolt, offering extra strength and durability. In addition, this lock system comes in various styles and finishes, so homeowners can choose one that complements their home.
Ultimately, the mortise lock system is a tried-and-true way to secure doors, keeping you and your family safe in the Asheville area. If you need help with your locking system, contact our team today.
---
At A. L. Odom Locksmiths, Inc., we install mortise lock systems in Asheville, Hendersonville, Weaverville, Burnsville, Waynesville, Franklin, Greenville, Spartanburg, Fletcher, Arden, Marshall, Spruce Pine, Raleigh, Winston-Salem, and Buncombe County, North Carolina, as well as Newport and Knoxville, Tennessee.