As your automotive locksmith, we'll resolve your lock-out or lost key situation, even for vehicles with new key technologies.
The innovations in the automotive industry are quite exciting, but not without certain challenges. While it is wonderful to have push-button start with a key that stays in your pocket or handbag, as well as keys with computer chips making it more difficult for your car to be stolen, the challenge is getting another key or dealing with reprogramming if something goes wrong. You might think that your only recourse is to head to the dealership where you purchased your vehicle, but you do have another option that will most likely be more convenient and affordable. At A. L. Odom Locksmiths, Inc., we are a full-service automotive locksmith and equipped to handle all your automotive key needs.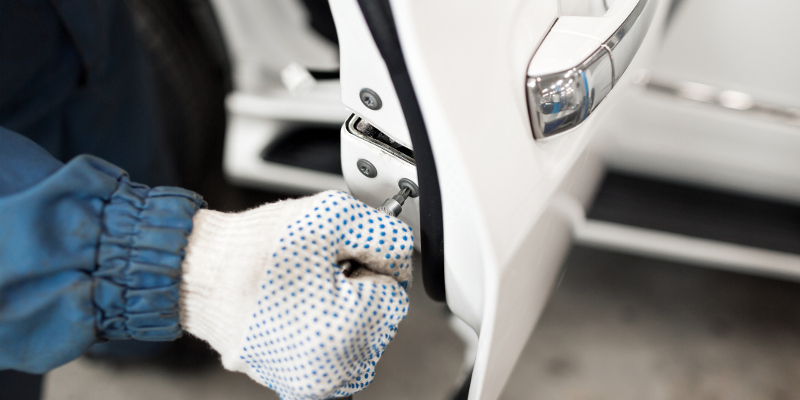 Car Key Cutting – If you have an older vehicle with standard keys, we can easily make extra keys for your vehicle. This is helpful when you have multiple drivers in the home or those that you lend your vehicle to, such as caregivers and personal assistants.
Car Lock-Out Services – Most dealerships in the Waynesville, North Carolina area won't come to your location to help you gain access to your vehicle if you have been locked out. We will!
Car Key Programming – While it doesn't happen often, sometimes a car key can lose its programming. This can happen if the battery in it fails, for example. We have the technology to reprogram it for you at a more affordable price than you'll pay at the dealership. In addition, if this has happened leaving you stranded, we'll come to you, saving you the cost of a tow.
Car Key Replacement – It is not uncommon to get only one key when you purchase a used vehicle. Even if you are the only driver, it is a good idea to get at least one additional key as a backup in case you lose the first one. We can also help you replace a key that you have lost, even if it is one of the newer ones.
If you have any questions about our capabilities as an automotive locksmith or you need our services, don't hesitate to reach out to us.

---
At A. L. Odom Locksmiths, Inc., our automotive locksmiths proudly serve Asheville, Hendersonville, Weaverville, Burnsville, Waynesville, Franklin, Greenville, Spartanburg, Fletcher, Arden, Marshall, Spruce Pine, Raleigh, Winston-Salem, and Buncombe County, North Carolina, as well as Newport and Knoxville, Tennessee.