If you are looking for commercial lock installation services, turn to our team to get the top-notch results you deserve.
When it comes to keeping a building secure, sometimes you have to think like a criminal. For instance, what makes a more attractive target for thieves–a small private residence full of the tenants' personal belongings, or a commercial business full of cash and merchandise? Because commercial businesses offer higher rewards for successful thieves, it makes sense that they require greater protections in order to prevent potential thieves from attaining them, and these protections start with choosing the right commercial locks. If you are looking to upgrade your facility's locks, we encourage you to call our team at A. L. Odom Locksmiths, Inc., to get the top-notch commercial lock installation services you deserve.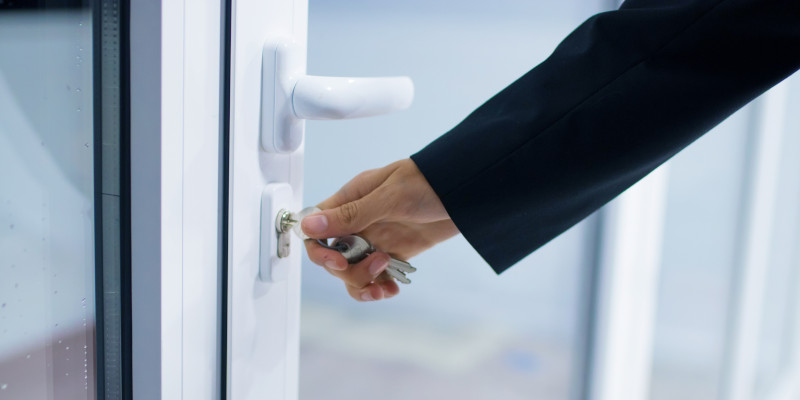 Our team has been in the locksmithing business since 2004, so we know from our extensive experience that much of the security of a lock depends on whether it was installed properly. Obviously, no one wants to invest in the best locks only to be left vulnerable anyway by poor installation, so it's always a wise choice to invest in the best installation services as well. When you choose our team at A. L. Odom Locksmiths, Inc. for your commercial lock installation needs, you can count on us to get the job done right–we will check and double-check our work at every stage to ensure that you get the reliable protection you deserve.

Locked Out Of Your Business, Home, Or Car? We Can Help!
We at A. L. Odom Locksmiths, Inc. are proud to serve the Asheville, North Carolina community, and we want to help you keep your business secure. If you are interested in our commercial lock installation services, just give us a call.
---
At A. L. Odom Locksmiths, Inc., we offer commercial lock installation services for those in Asheville, Hendersonville, Weaverville, Burnsville, Waynesville, Franklin, Greenville, Spartanburg, Fletcher, Arden, Marshall, Spruce Pine, Raleigh, Winston-Salem, and Buncombe County, North Carolina, as well as Newport and Knoxville, Tennessee.