Protect your prized possessions with a reliable high-security padlock.
When you want to keep certain items safe and secure, it makes sense to store these possessions in a safe. However, not all safes are built the same, and some are far easier to break into than others. This is why our team here at A. L. Odom Locksmiths, Inc. recommends investing in a high-security padlock to protect your valuables.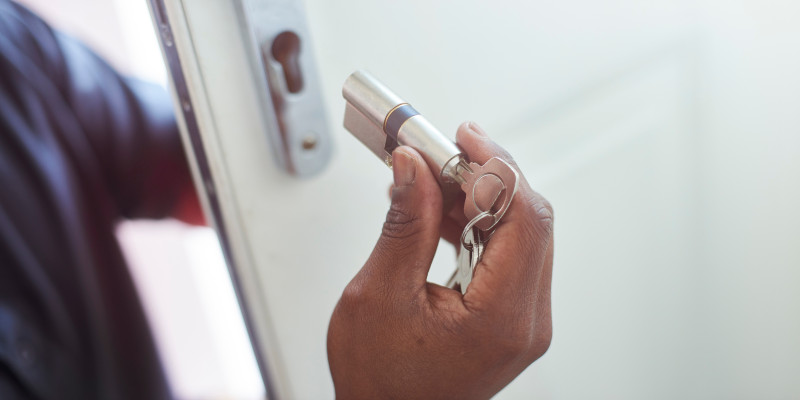 As your local locksmith in the Asheville, North Carolina region, we recommend selecting a high-security padlock in a wide range of situations. For instance, you might want additional protection and security to safely store your firearms away from your children at home. If you're a business owner, you might want to enhance the security of your company's safe and prevent potential thieves from breaking the lock. No matter what the situation may be, we're confident that we can help you find the right high-security padlock to best suit your needs.
If you're wondering what makes a high-security padlock different from a traditional padlock, it comes down to durability and how difficult it is for burglars to "crack the code". Traditional padlocks can be sturdy and durable, but with enough force and determination, a person might be able to break the lock off the safe and steal the contents. Certain types of standard padlocks can also allow careful people to guess the combination based on feeling alone. With a high-security padlock, you can rest assured knowing that it's tough enough to withstand even the most determined break-in attempts and resistant to other sorts of tampering.
If you'd like to learn more about the benefits of high-security padlocks, simply give us a call or visit our store today.
---
At A. L. Odom Locksmiths, Inc., we install high-security padlocks in Asheville, Hendersonville, Weaverville, Burnsville, Waynesville, Franklin, Greenville, Spartanburg, Fletcher, Arden, Marshall, Spruce Pine, Raleigh, Winston-Salem, and Buncombe County, North Carolina, as well as Newport and Knoxville, Tennessee.