Our professional lock re-keying services will prevent old keys from opening your lock.
There are a few reasons why you might be considering lock re-keying at your home or business. When you purchase a property, you typically receive the keys to the door locks, but you don't necessarily know who else has access. In order to secure the property, you likely want to purchase new locks to prevent unwanted individuals from coming inside. However, if you love the look of the existing door hardware and don't want to swap it out, lock re-keying is a good option that delivers the same result: increased security.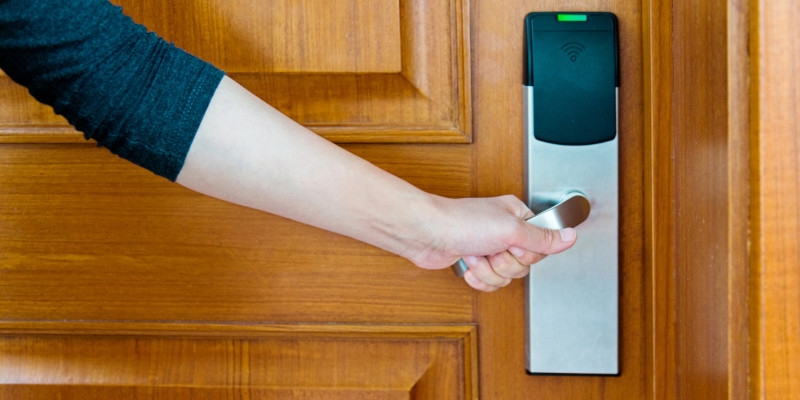 At A.L. Odom Locksmiths, Inc., we offer this service to those located throughout the Asheville, North Carolina area. We have been a trusted provider of locksmith services to local clients for decades, and we put the safety and security of our customers at the top of our priority list. When one of our locksmiths performs lock re-keying, we alter the mechanism to prevent the old key from opening it. This usually involves changing the pins inside the lock and providing you with a new key that will open the door.
In addition to lock re-keying, we can handle other security needs that may arise at your home or business. We can replace the existing hardware with a new lock, with high-security options also available. Our services also include automotive key cutting, programming, and replacement. We can even help you access your car if you're accidentally locked out. For more information about how we can serve you, contact us or stop by our store!
---
At A. L. Odom Locksmiths, Inc., we offer lock re-keying services in Asheville, Hendersonville, Weaverville, Burnsville, Waynesville, Franklin, Greenville, Spartanburg, Fletcher, Arden, Marshall, Spruce Pine, Raleigh, Winston-Salem, and Buncombe County, North Carolina, as well as Newport and Knoxville, Tennessee.
Similar Services We Offer: