Improve your security and peace of mind with digital locks at your commercial property.
Technology has changed many aspects of our lives, and these changes have affected locks and security dramatically as well. Digital locks are becoming more and more popular, and for many good reasons. Not only can digital locks enhance your overall security, but they also give you control over your property even when you are offsite, any time of the day or night. Digital locks are increasingly common in the business world, but they are gaining popularity in residential applications as well.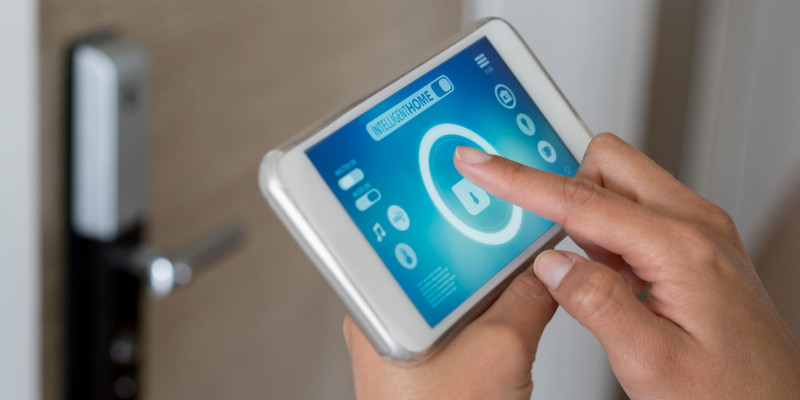 At A. L. Odom Locksmiths, Inc., we have a selection of digital locks from which you can choose, based on your needs and budget. Here are some of the reasons we recommend digital locks for commercial facilities:
You have the option of controlling your locks with more than one device, including tablets, smart phones and even computers.
You can program and adjust the locks remotely, without having to make changes at the physical lock.
If you need to quickly revoke access due to an employee termination or a missing keycard, it is easy to do so, even if you are away from your property.
You can monitor access from anywhere, quickly realizing if unauthorized access has occurred.
Digital locks have benefits for residential use as well, because they make it easy to give authorized access to your home to friends and family as needed. You can even give one-time or temporary access if needed, without having to leave a key under the mat and maintaining control. It can also give you peace of mind to know that you can get into your home without a physical key. If you have a home or business in Buncombe County, North Carolina and you want to learn more about digital locks, give us a call today.
---
At A. L. Odom Locksmiths, Inc., we install digital locks in Asheville, Hendersonville, Weaverville, Burnsville, Waynesville, Franklin, Greenville, Spartanburg, Fletcher, Arden, Marshall, Spruce Pine, Raleigh, Winston-Salem, and Buncombe County, North Carolina, as well as Newport and Knoxville, Tennessee.