Our team offers high-quality commercial metal doors to help you keep your business secure.
Here at A. L. Odom Locksmiths, Inc., we understand that you care about your business and that you want to do all you can to keep it secure. In many cases, we find that business owners can be quick to invest in high-tech camera systems or other security features, while neglecting to give due attention to the lower-tech protections, such as their doors. Investing in sturdy doors for your business will go a long way to deter intruders and keep your stock, employees, and customers safe. If you are interested in beefing up this part of your business' security, our team offers a wide selection of commercial metal doors to help you do that.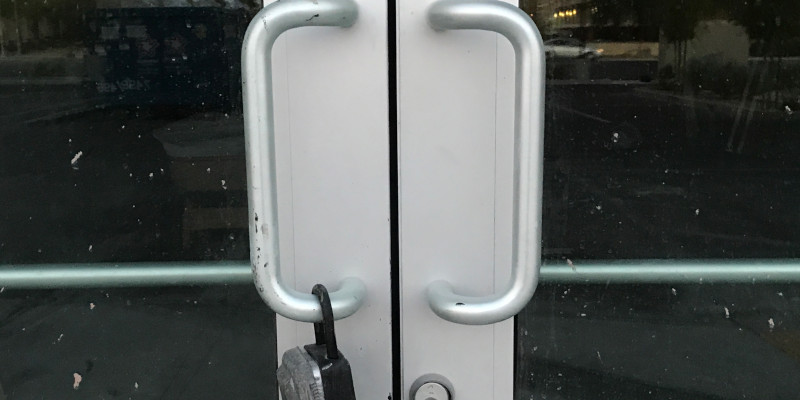 No matter what brings you to our business–whether it's a need for commercial metal doors, locksmithing services, or anything else–you can count on our team at A. L. Odom Locksmiths, Inc. to provide the superior service and timely response you deserve. Our expert technicians will help you select the best commercial metal doors for your needs, and will make sure they are properly installed to provide maximum protection. In addition, you can call our team at any time, day or night to get one of our skilled locksmiths on the job, taking care of whatever emergency you are experiencing.
Our team at A. L. Odom Locksmiths, Inc. is proud to serve the Asheville, North Carolina community, and we want to help you do what's best for your business. If you are interested in our commercial metal doors, just give us a call today to find out more.
---
At A. L. Odom Locksmiths, Inc., we install commercial metal doors in Asheville, Hendersonville, Weaverville, Burnsville, Waynesville, Franklin, Greenville, Spartanburg, Fletcher, Arden, Marshall, Spruce Pine, Raleigh, Winston-Salem, and Buncombe County, North Carolina, as well as Newport and Knoxville, Tennessee.
Similar Services We Offer: