You can rely on us as your local security locksmith.
When you picture a locksmith in your mind, you might think of someone who can expertly open a locked car door or break open a safe using a specialized toolkit. However, there are so many more things a locksmith can do for you to enhance the security of your home or business.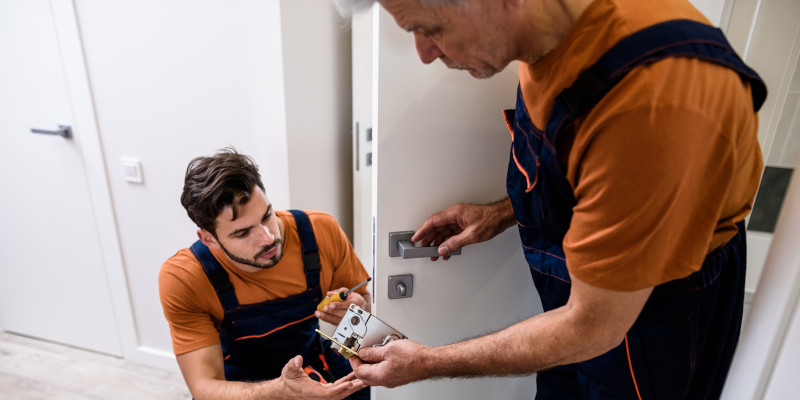 Here at A. L. Odom Locksmiths, Inc., we're proud to serve the community of Asheville, North Carolina. As your local security locksmith, you can rely on our team to:
Cut and program car keys – Whether you misplaced your car key or need a copy for a new driver in your home, we can make sure you can get back on the road as soon as possible.
Install new physical locks – Sometimes, you may need to install new locks on your home or business due to a break-in, life change, or other significant event. Our security locksmith services will ensure that you'll feel safe again in no time.
Install and repair smart locks – Smart or electronic locks are newer types of locks that don't require a physical key for entry. Instead, you simply enter a code to enter. Some smart locks correspond to a physical key card or even an app on your phone to keep track of who goes in and out and when.
Re-key locks – If you want to keep your existing locks, our security locksmith can re-key your locks so that a new key will be required to open your old lock. This is ideal if you don't want someone with a key to your building to have access inside anymore.
Provide emergency locksmith services – Of course, if you find yourself locked out of your home, apartment, or car, you can call our security locksmith for quick and reliable service. We understand that this situation can happen to anyone, and we'll work as quickly as possible to minimize any disruptions to your day.
If you're seeking an experienced, trustworthy security locksmith, we encourage you to reach out to us for more information.
---
At A. L. Odom Locksmiths, Inc., our security locksmiths proudly serve Asheville, Hendersonville, Weaverville, Burnsville, Waynesville, Franklin, Greenville, Spartanburg, Fletcher, Arden, Marshall, Spruce Pine, Raleigh, Winston-Salem, and Buncombe County, North Carolina, as well as Newport and Knoxville, Tennessee.