Our mobile car lock-out services will get you back in your vehicle and on your way in a timely manner.
While it is less likely to need car lock-out services these days with the features built into new vehicles, it can still happen. In addition, if you have an older vehicle without this safety feature, you could find yourself in a predicament. One of the most common times to need car lock-out services is when refueling, as it is tempting to leave the keys in the car when you won't be stepping far from the vehicle. At A. L. Odom Locksmiths, Inc., our mobile service enables us to travel to wherever you might be in the Franklin, North Carolina area and get you back into your vehicle and on your way.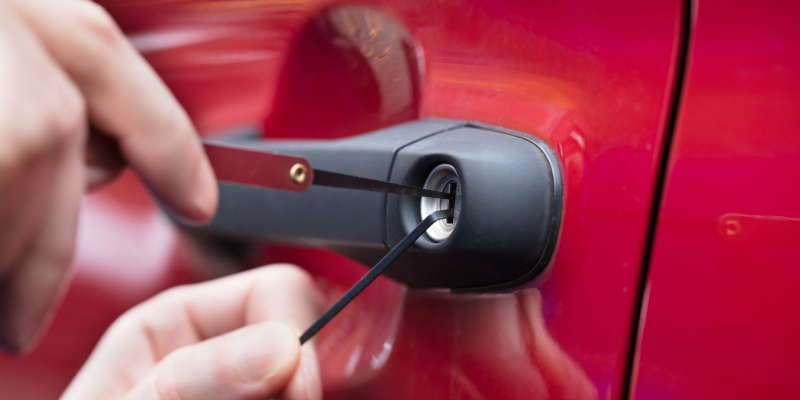 Since we also have the technology to duplicate car keys, even today's more complex ones, it is also a good time to consider having an extra that you can leave with someone you trust who would be willing to come help you out if you lock your key in the car. We don't recommend hiding a spare someone outside your vehicle because criminals know all the places to look, and you risk having your vehicle stolen. Since we are more affordable for duplicate keys than the dealerships, we suggest calling us when you need a spare key for your vehicle.
Our family-owned and operated company has proudly served the locksmith services of this community for several years. Should you need car lock-out services, residential or commercial locksmith services, or even a safe for your home or business, don't hesitate to reach out to us.

---
At A. L. Odom Locksmiths, Inc., we offer car lock-out services in Asheville, Hendersonville, Weaverville, Burnsville, Waynesville, Franklin, Greenville, Spartanburg, Fletcher, Arden, Marshall, Spruce Pine, Raleigh, Winston-Salem, and Buncombe County, North Carolina, as well as Newport and Knoxville, Tennessee.