Visit us to install or repair your door locks.
Here at A. L. Odom Locksmiths, Inc., security is our top priority. When we assist our clients around the Arden, North Carolina region, we always strive to give them the best options to enhance the security of their homes and businesses. Although security technologies have evolved a lot in recent years, our team still believes that door locks are vital in protecting your property.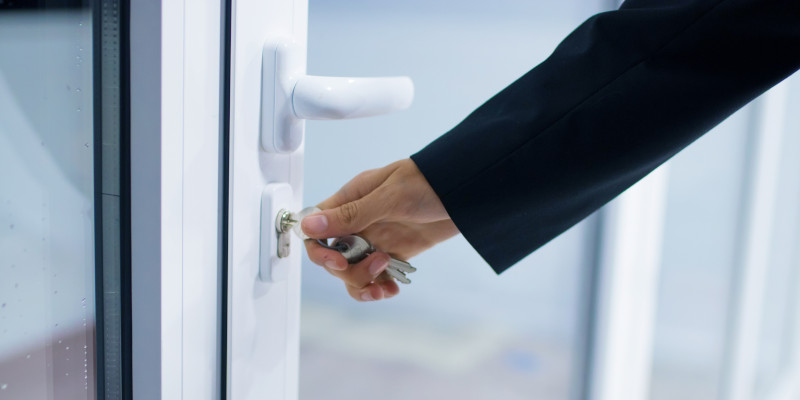 If the door locks on your home or business have become worn out or difficult to operate, you can count on our team to repair them. If we find that your door locks are too damaged to be fixed in a cost-effective manner, we can help you select new door locks from our wide selection. We even offer electronic keypad locks and smart home locks that utilize modern technology instead of requiring you to carry a physical key.
If you're looking for new door locks for your business, our team can help out with this, too. We provide high-security locks, wireless access control services, and swipe cards, in addition to traditional door locks that require physical keys. If you're curious about upgrading the security of your business space, our team would be happy to show you how a swipe card can help you keep track of who enters or exits your building throughout the day.
There are several reasons why you might want to change your door locks. If you recently split up with your partner, moved into a new house, or said goodbye to an old roommate, it's understandable that you wouldn't want someone with an old key to be able to access your space. To give you the peace of mind you deserve, give us a call or stop in our store for more information.
---
At A. L. Odom Locksmiths, Inc., we install door locks in Asheville, Hendersonville, Weaverville, Burnsville, Waynesville, Franklin, Greenville, Spartanburg, Fletcher, Arden, Marshall, Spruce Pine, Raleigh, Winston-Salem, and Buncombe County, North Carolina, as well as Newport and Knoxville, Tennessee.
Similar Services We Offer: