At A. L. Odom Locksmiths, Inc., we understand that emergencies happen. We also know how important security is for your business. This is why we are 24-hour commercial locksmiths. Our expert technicians are available to help you day or night. Here are 3 instances in which you may need a 24-hour commercial locksmith.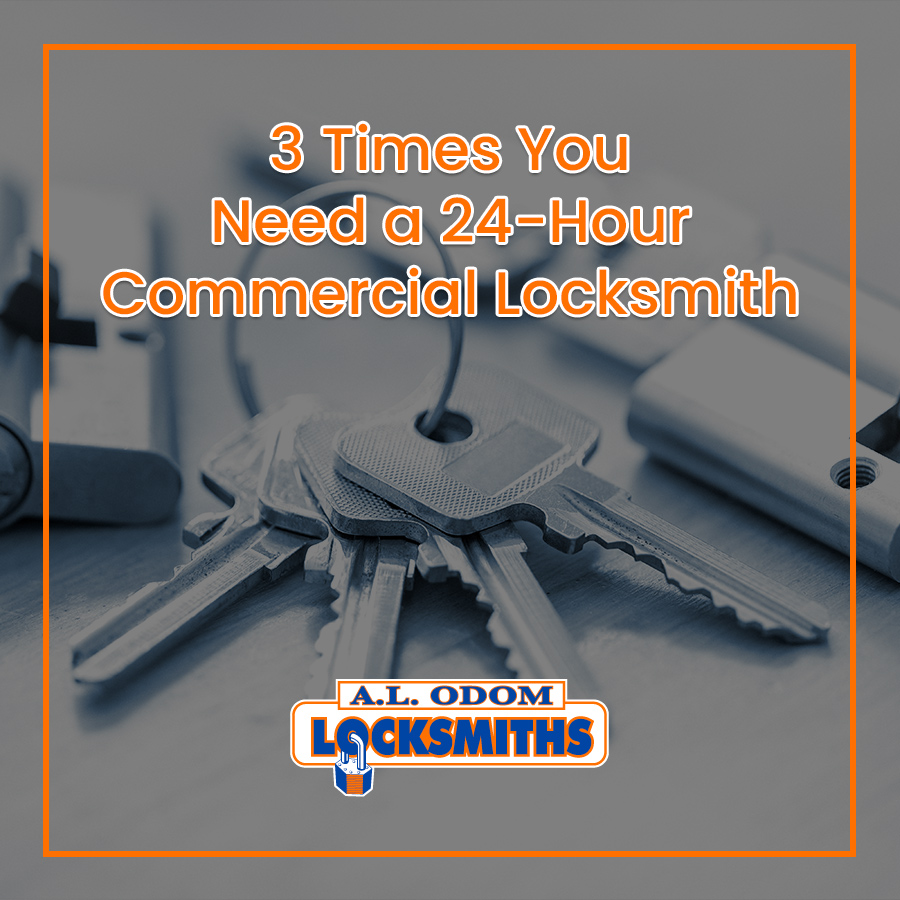 Your Business Has Been Burglarized. This is a situation that no business owner wants to find themselves in. But if it happens to you, it will be critical to quickly change the locks or upgrade the security of your property. We are available at any hour to help you resecure your business and provide the protection it needs going forward.
Broken Keys. If your employee accidentally snaps a key in your lock or broken keys prevent you from entering your building, we are just a call away. We can remove the stuck part of the key and create a new key so entry is possible, and you can lock again upon exiting.
Problems with Other Locks. Perhaps you have locked the keys inside of the company car or your safe will not open, there is no need to worry because you can give us a call for help. We can provide access to these critical parts of your business and provide you with options for repair or replacement of the locking systems.
When you need a 24-hour commercial locksmith, you can count on us to provide quick, reliable service. Our experienced technicians will provide the same level of skilled service day or night. Plus, we have specialized tools and unique technology to quickly provide solutions. If you would like to learn more about the locksmith services we provide, contact us today.