An essential part of running any business is keeping your facilities in good condition, and this includes maintaining all of its important systems. One of the most important systems for any commercial building is its security, including everything from access control equipment to traditional locks. If you want to make sure your business is secure, you will need the help of an expert commercial locksmith like those of us here at A. L. Odom Locksmiths, Inc. In this article, we will provide a few tips for how to find the right commercial locksmith for your needs.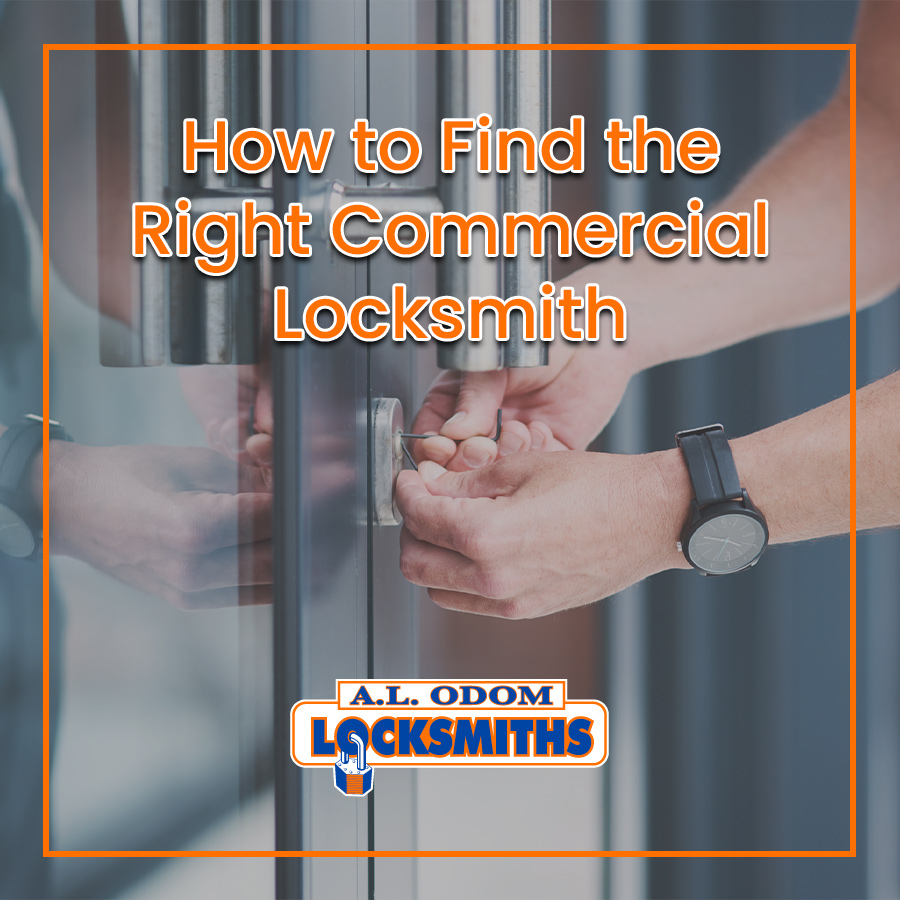 Look for Depth of Expertise- When searching for a commercial locksmith, we recommend looking for a team that has experience with and knowledge of multiple types of locks and security systems. You don't want to have to find another expert to help you with a part of your system that the first locksmith you call isn't equipped to handle. Our team has extensive experience in all types of locksmithing and security, and you can count on us to help you protect your business.
Check Availability- Another thing to look for in a commercial locksmith is 24-hour availability and emergency services. After all, break-ins can happen at any time, and you will need to get your locks taken care of as soon as possible in that scenario.
Watch Out for Fear Tactics- Lastly, a reputable commercial locksmith will be transparent and honest about their services, and will not stoop to pressuring you with fear tactics. We will always be upfront about potential security risks, and we will not overstate the security benefits that we can offer.