We can deliver, move and bolt down safes.
Whether you want to secure a collection of guns, have a place to store valuables like jewelry or protect your important paperwork, safes can provide you the secure storage you need at your home or business in Buncombe County, North Carolina. At A. L. Odom Locksmiths, Inc., we know safes. We can help you find the best safe for your needs and budget. We can install safes from American Security (AMSEC) and Guardall. Our service technicians are also factory-trained to service safes from top brands like Tidel and Fireking. We can deliver, move and bolt down different types of safes at your residential or commercial property, including multi-door and drop safes. We can also service keypad and dial safe locks.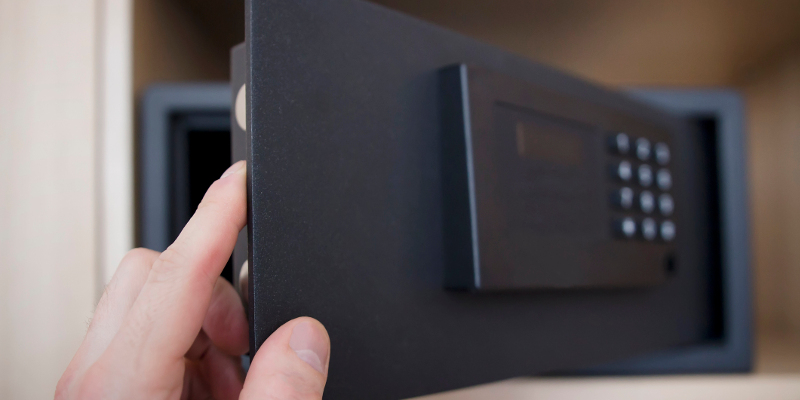 We have the experience, training and hands-on knowledge to take care of all your safe needs. Our safe services include:
Opening safes
Repairing safes
Changing safe combinations
Servicing electronic and mechanical locks
Moving safes
Delivering and installing new safes
Bolt downs
You are welcome to come into our brick-and-mortar location in Asheville to see our in-shop selection. We offer below-retail prices, making your safe a solid investment for your home or business. We can help you determine which safe best meets your needs. We will want to discuss how you plan on using the safe and what your security goals include. How many people will need access to the safe? What kind of fire rating do you want it to have? Whatever your reasons for needing a safe, we are standing by to help. Give us a call today.
---
At A. L. Odom Locksmiths, Inc., we offer safes to those in Asheville, Hendersonville, Weaverville, Burnsville, Waynesville, Franklin, Greenville, Spartanburg, Fletcher, Arden, Marshall, Spruce Pine, Raleigh, Winston-Salem, and Buncombe County, North Carolina, as well as Newport and Knoxville, Tennessee.
Similar Services We Offer: