We offer a wide inventory of safes for your home and business needs.
Safes can be utilized for a wide variety of reasons. Perhaps you're a firearms collector who wants to ensure that their children can't get within reach of your guns, or maybe you just want a secure place to store important documents for your family, such as birth certificates, social security cards, and other papers. If you're a business owner, you might need safes to protect your clients' private information or to store key business documents. No matter why you need a safe, our team here at A. L. Odom Locksmiths, Inc., can help you out.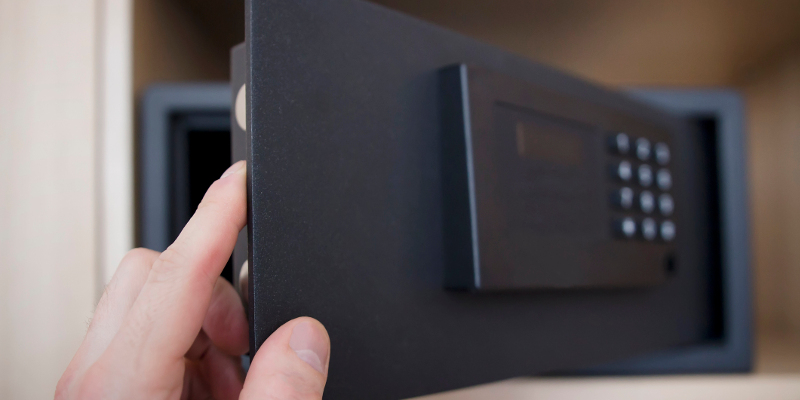 Our local store is near the Burnsville, North Carolina area, where we stock several varieties of safes from
American Security (AMSEC) and Guardall. We can help you choose the right safes for your needs and budget, and we're equipped to deliver, move, and bolt down safes throughout the region, no matter how large or small your safe might be.
When you want to ensure that your items will be kept safe and secure, you can't go wrong with trusting our local team. Our top priority is your security, and we'll do everything we can to provide you with safes that will give you the peace of mind you deserve. We have several years of experience in this industry, and we're deeply passionate about our work. You'll never have to be concerned about us trying to upsell or overcharge you, as your best interests are always at the top of our minds.
If you would like to learn more about our safes or browse through our inventory, we encourage you to visit us or give us a call today.
---
At A. L. Odom Locksmiths, Inc., we offer safes to those in Asheville, Hendersonville, Weaverville, Burnsville, Waynesville, Franklin, Greenville, Spartanburg, Fletcher, Arden, Marshall, Spruce Pine, Raleigh, Winston-Salem, and Buncombe County, North Carolina, as well as Newport and Knoxville, Tennessee.
Similar Services We Offer: