Our team can help you select the right safe for your needs.
No matter what your profession is or where you live, you likely have several items that you hold near and dear to your heart. Whether it's a small collection of antique jewelry, baby photos of your children, or important personal documents, you deserve a place to keep these items safe and secure. Here at A. L. Odom Locksmiths, Inc., our team can offer you a wide inventory of safes to choose from near the Franklin, North Carolina area.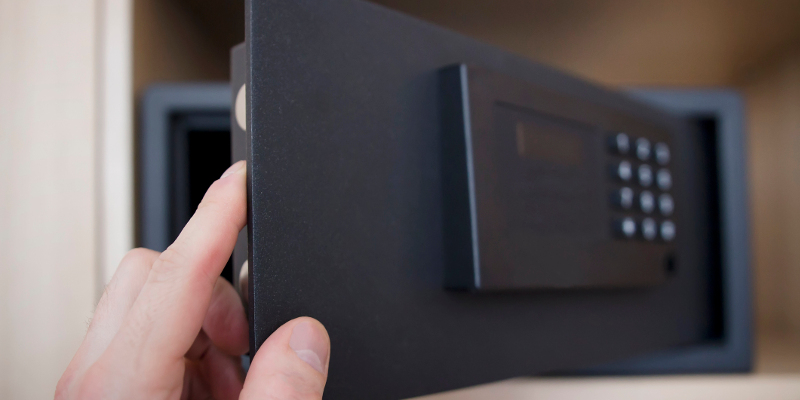 We're proud to supply safes for both residential and commercial uses, in addition to combination locks that can be used for luggage or personal lockers at the gym. Our safes come in all shapes and sizes to best suit your needs and your budget. If you'd like a smaller safe to keep at home, our friendly team would be happy to recommend a few great options. If you're in need of a larger industrial safe, we can also deliver your safe to your location and bolt it down exactly where you need it.
If you are in possession of safes that you can't open, whether that's due to a lost password, a broken lock, or a missing key, you can bring it to us for assistance. Our professional locksmiths will carefully inspect the safes and open them without posing any potential risks to the items contained inside. If you need a new key to your safe, our team can also provide key duplication services as well.
Whether you need a new safe or need help getting into an old one, you can count on our team for efficient and reliable service. Contact us today to learn more about our services.
---
At A. L. Odom Locksmiths, Inc., we offer safes to those in Asheville, Hendersonville, Weaverville, Burnsville, Waynesville, Franklin, Greenville, Spartanburg, Fletcher, Arden, Marshall, Spruce Pine, Raleigh, Winston-Salem, and Buncombe County, North Carolina, as well as Newport and Knoxville, Tennessee.
Similar Services We Offer: