We're available to provide 24-hour commercial locksmith services for emergencies.
When it comes to protecting your commercial facility, it's important to have the right tools in place, including high-security locks and access systems that restrict who can go in and out of the space. However, when you find yourself in need of locksmith services, whether to resolve a safety concern or replace a lock, it's best to rely on a company that has the experience needed to handle your unique needs. Commercial building owners and facility managers in the Burnsville, North Carolina can rely on our trusted commercial locksmiths at A. L. Odom Locksmiths, Inc.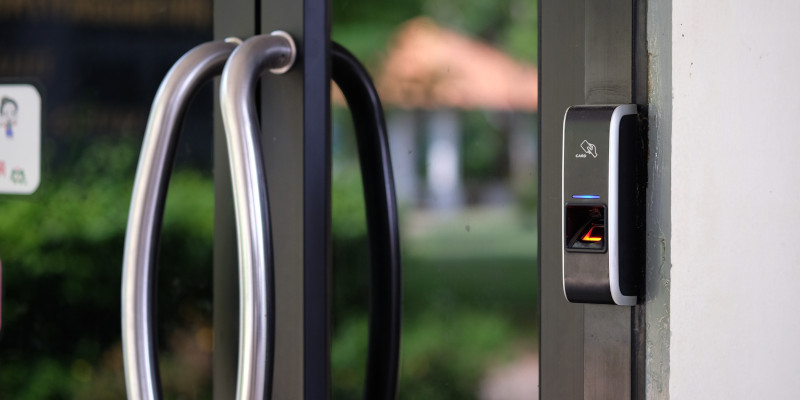 Something that sets us apart from other locksmiths is the fact that we're the only local provider of locksmith services with a brick-and-mortar location. We also specialize in commercial locksmith services, delivering access control, industrial locks, digital locks, door closers, commercial hardware and doors, and audit trail systems. Additionally, we're available to provide 24-hour commercial locksmith services for emergencies.
While some people might believe that a commercial locksmith is hard to find, we believe that we make it easy to get the services needed to protect a business from any safety concerns. Our dedication to superior commercial locksmith services hasn't changed since our business started in 2004. In addition to services for commercial clients, we also work with residential customers to handle any locksmith needs that may arise. You can count on us for all your needs, including automotive locksmith services. Unlike national chains, we put the needs of our customers first and will be there to take care of anything that may arise at your commercial facility.
---
Commercial Locksmith in Asheville, NC
Commercial Locksmith in Arden, NC
Commercial Locksmith in Buncombe County, NC
Commercial Locksmith in Hendersonville, NC
Commercial Locksmith in Knoxville, TN
Commercial Locksmith in Newport, TN
Commercial Locksmith in Weaverville, NC
Similar Services We Offer: