We're the locksmith to call for lock problems and projects around your house.
A locksmith can do so much more for you than just getting you back into your house or your car after you get locked out. While we're always happy to do that here at A. L. Odom Locksmiths, Inc., we also offer a variety of in-house locksmith services meant to protect your property and secure your peace of mind.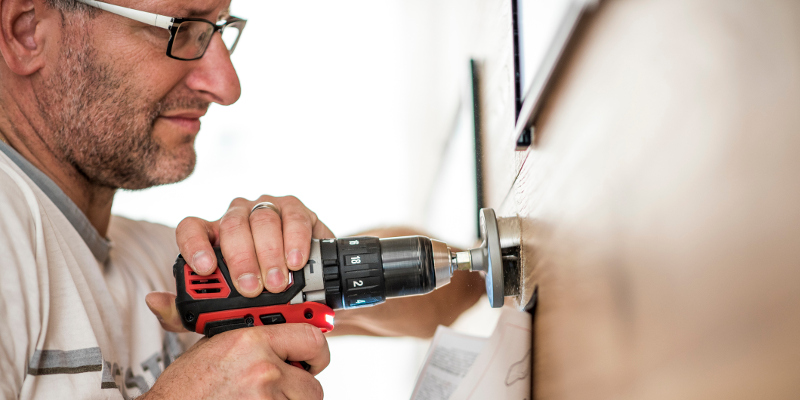 Our residential locksmiths in the Arden, North Carolina area always come to you equipped with any type of lock and rekeying tools needed to unlock your door on the spot without any damage and also help you deal with other security issues. For example, with our in-house locksmith services, we can change your locks, re-key them to match, replace your entire door, repair or replace broken locks, extract broken keys, and so much more.
Locked Out Of Your Business, Home, Or Car? We Can Help!
What's the best part about our in-house locksmith services? When you call us, we'll come to your home and help you out that very same day. Our technicians are always prepared, friendly, and capable of helping you with whatever key or lock predicament you're in. Our rates are fair and competitive, and we're always transparent about what we'll charge, so there won't be any surprises later on.
When it comes to in-house locksmith services, there's no better company to choose than A. L. Odom Locksmiths, Inc. The next time you need a locksmith, whether on an emergency basis or during regular business hours, don't hesitate to give us a call.
FAQs About In-House Locksmith Services
Keeping your home secure should be a top priority, and we're here to help with that. We understand that many people may not be familiar with the in-house locksmith services we provide, so we have decided to answer some frequently asked questions about them for your convenience. Of course, you are always welcome to reach out to us if you have another question we haven't answered below.
What does it mean to re-key a lock?
Rather than replacing your locks altogether, re-keying allows you to keep your current locks and still have a secure home. This is because re-keying alters the locking mechanism so that any old keys will no longer work, but the new keys will.
What are the benefits of re-keying?
The main benefit of re-keying a lock is that it's more cost-effective than replacement. It addresses a security issue without the need to purchase new hardware, which comes in handy if you're a landlord or a business owner who needs re-keying each time a tenant or employee leaves you.
How long will it take to change or re-key my locks?
That depends on the number of locks that need to be re-keyed or changed, but it takes most locksmiths around 10-15 minutes per lock. As for our team, we complete most jobs within an hour.
Why should I turn to you for a key copy?
You might be confused as to why you would need in-house locksmith services for a key copy when there are plenty of kiosks you can use instead. Well, using a kiosk could mean you return home only to find that they key doesn't work. When you trust us, we'll copy your key at your home and test it before we leave.
---
At A. L. Odom Locksmiths, Inc., we offer in-house locksmith services in Asheville, Hendersonville, Weaverville, Burnsville, Waynesville, Franklin, Greenville, Spartanburg, Fletcher, Arden, Marshall, Spruce Pine, Raleigh, Winston-Salem, and Buncombe County, North Carolina, as well as Newport and Knoxville, Tennessee.
Similar Services We Offer: