Getting locked out of your house is more than an inconvenience, and getting help quickly is necessary to regain entry to your home. A residential locksmith is the best choice for your first call, as they can help you get back into your home quickly.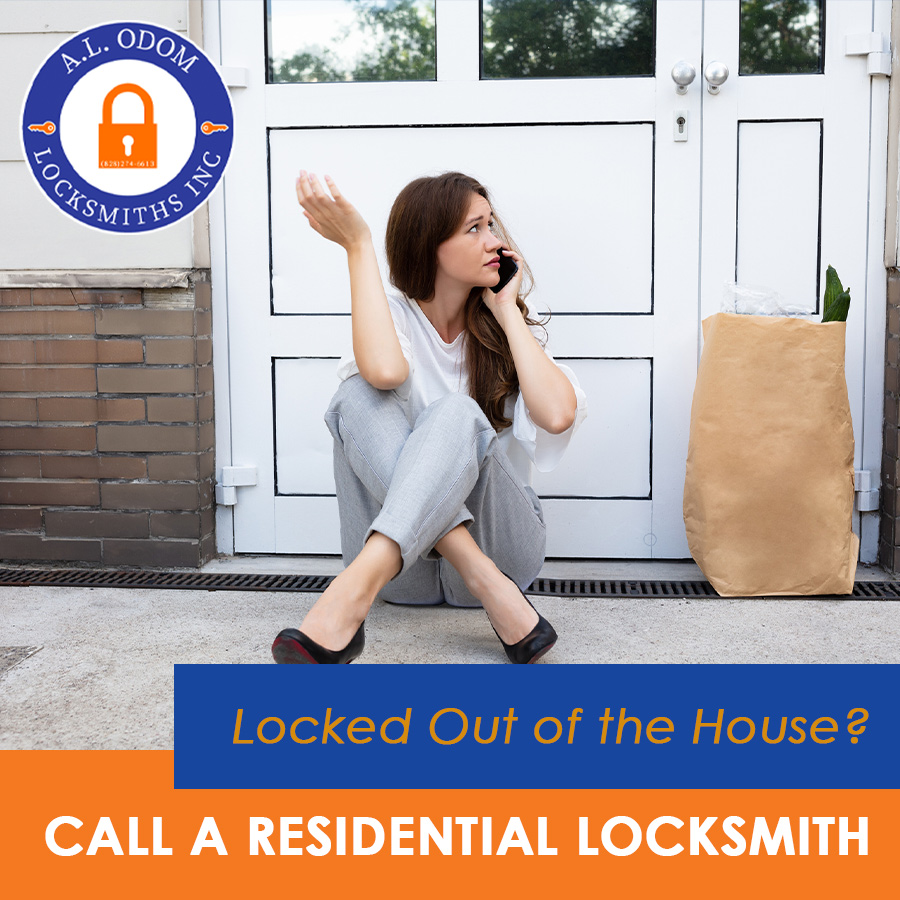 While getting locked out of your house may be the first thought you have about the skills of a residential locksmith, they offer many more services to help keep your home safe and secure. At A. L. Odom Locksmiths, Inc., we offer residential locksmith services in the Asheville, North Carolina area and are the only brick-and-mortar locksmith in the city. Not only can we assist quickly when you accidentally lock your keys in your house, but we also have many other beneficial services, such as:
Installing new door locks
Repairing locks
Rekeying master lock systems
Installation of various types of locks around your residence
Our full-service residential locksmith services are efficient, and our skilled staff can take care of all your locksmith needs. We know the importance of security for your home and will complete your lockout job within the same day we are called out. It is our goal to get you back into your home or get your locks installed or repaired in a timely and efficient manner.
If you are in need of residential locksmith services in the Asheville area, reach out to us. Our friendly team is ready and available to help you out. Give us a call with any questions or to enlist the help of our team today!