Most of the time, we carry our keys with us everywhere we go. We might even keep them in a specific location so that we always know where they are when it's time to lock up the house and head out the door. But every once in a while, we get out of routine, and our keys aren't on us when we need them.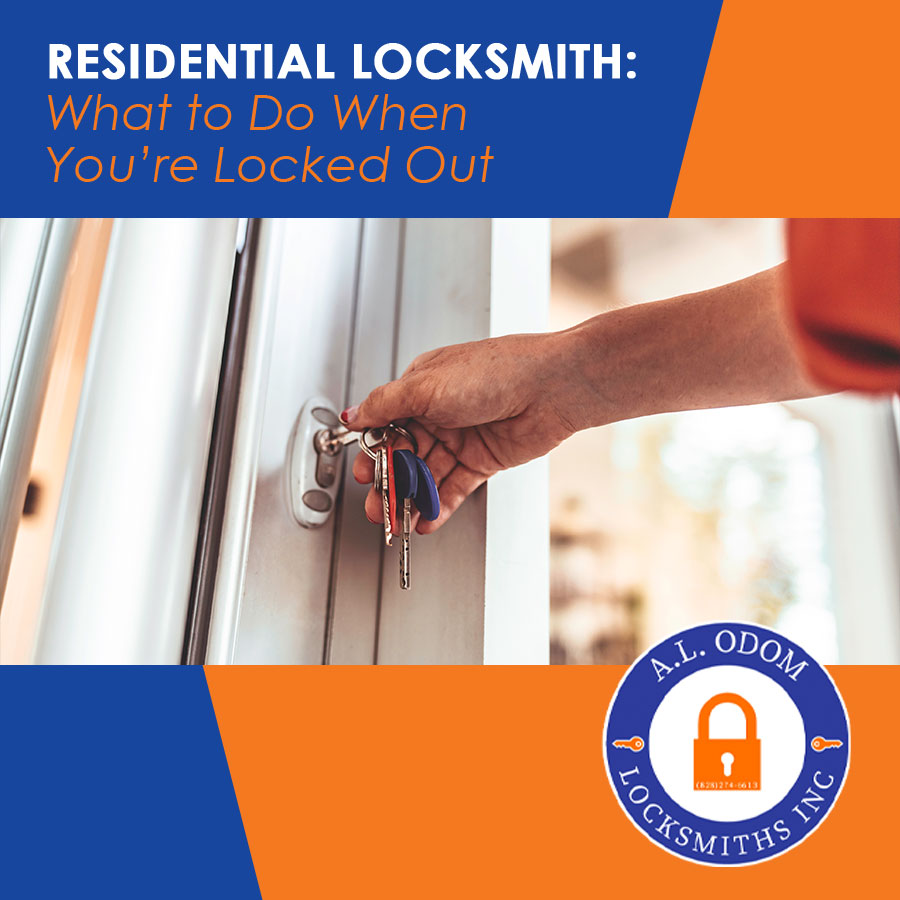 What should you do when you get locked out of your house? How can you handle the situation so that you and others are safe while you wait on a residential locksmith? Here are some pointers to make sure everything turns out okay while you are waiting for the locksmith to arrive:
Call a Friend or Neighbor – If you have your phone with you, calling a friend or neighbor to let them know you are locked out of your home is a good move. This way you have more than one person who is aware of your location and situation. Depending on who you call, they may also be able to wait with you until the residential locksmith arrives.
Check for Open Windows – Even if you have already called a residential locksmith to help you get back inside your home, you may want to check for open windows to try to find an alternate entrance back inside.
Turn on Your Home Security System – Do you have a home security system that you can operate from a remote location? While you are locked out of the house, turning on your home security system and/or adjusting any of your appliances that are connected to your remote home access system will ensure that your home remains safe until the residential locksmith arrives.
The good news is that our team here at A. L. Odom Locksmiths, Inc. can help when you are locked out of your house. As your preferred locksmith company, we'll be quick to arrive and provide solutions that help you get back to your routine. Give us a call today if you need residential locksmith services!