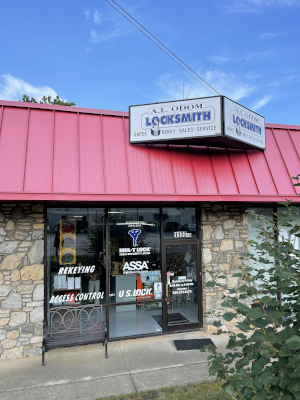 We are the only brick-and-mortar locksmith company available in the entire Asheville, North Carolina area. This makes us a great one-stop-shop for all your locksmithing needs. Below are just a few reasons why you should visit us at our retail location the next time you need residential locksmith services.
We have a convenient location– We believe Asheville residents shouldn't have to travel far when they need a residential locksmith. You'll find us conveniently located at 1133 Sweeten Creek Rd. The next closest residential locksmith is a 30-minute drive away, so don't waste your time—just come see us!
We can copy keys- If you need a few extra keys to your home, we can make copies quickly and easily. Just stop by our retail location, and we'll take care of you.
We sell safes– If you want to protect your jewelry, guns, or other valuables, we sell quality safes to help you do so. Just stop in, and we'll help you pick the perfect one. We can also help you open or repair existing safes that you are having issues with.
We have almost a decade of experience– We purchased this company and our retail building in 2014 and have loved serving our customers ever since.
We offer friendly, personal service– We love talking to our customers when they come in to see us! Our staff is ready and waiting to help you find whatever you need.
Whenever you need residential locksmith services, you can visit our retail store in person for quick and effective service. We look forward to seeing you soon!